LATEST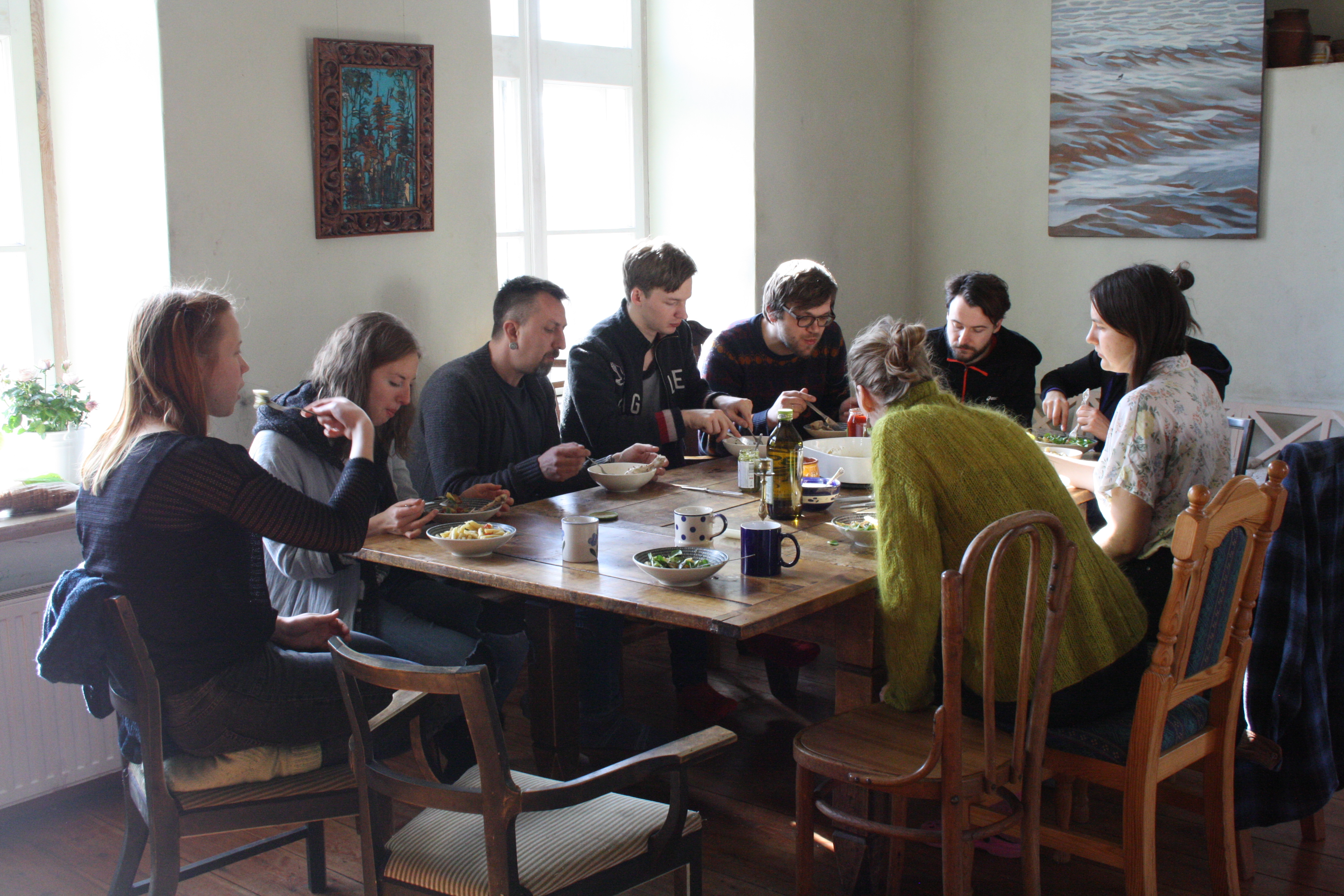 LATEST is an initiative of the New Theatre Institute of Latvia and Kanuti Gildi Saal Tallinn to propose contemporary performing art programmes in Riga and Tallinn in 2018 when both countries celebrate their Centenary. The central event of both programmes will be a new creation by the collective of eight Latvian and Estonian artists – director Valters Sīlis, dramaturg and performer Kārlis Krūmiņš, scenographers Austra Hauks and Epp Kubu, visual artist and film director Kristiina Norman, choreographers Joanna Kalm and Karolina Poska and composer Toms Auniņš.
This week artists have met for 10 days residency in Oleri Manor close to Latvian-Estonian border to come up with the idea, structure and aesthetics of the new creation which will be premiered in Riga in February 2018 and in Tallinn in November 2018.
LATEST is part of Latvian and Estonian Centenary culture programme
Produced by New Theatre Institute of Latvia and Kanuti Gildi Saal
Supported by Latvian and Estonian Cultural Capital Foundation
Our gratitude to Ieva and Kārlis Zemīši for sharing their house and to Valsts Ernštreits for the conversation!