The International Institute of Community Commissioned Art (IICCA) invites artists to submit ideas for a work of art in Kuldīga, Latvia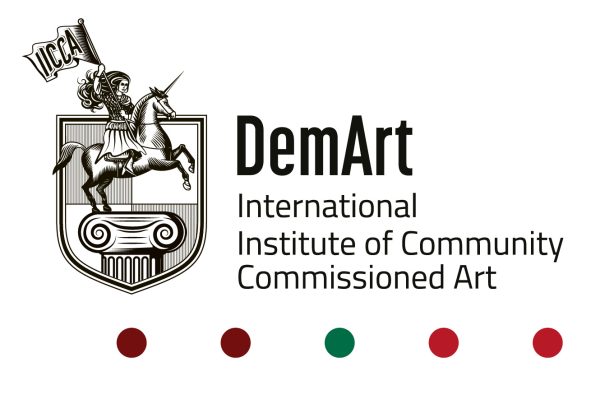 The International Institute of Community Commissioned Art (IICCA), in cooperation with the New Theatre Institute of Latvia (LV), BETHLEN THEATER (Bethlen) / Pro-Progressione (HU) and Art Transparent (PL) is looking for innovative ideas for contemporary work that could be implemented in Kuldīga (Latvia) in 2024 and invites artists to submit their applications until December 4, 2023 (deadline extended until December 11).
The idea of the artwork must be developed especially for Kuldīga, aiming to bring more light into the everyday life of the city, and inspire the residents to find and create joy for themselves and those around them. The work must be created for and/or with one or more local communities. The artist or association of artists can work in any of the art genres – visual, audiovisual, multimedia, performing arts or interdisciplinary. The presentation of the artwork will take place at the beginning of September 2024 during the International Festival of Contemporary Theatre Homo Novus.
Proceedings of the Open Call:
– The applications must be sent to the organizers by December 4, 2023 (deadline extended until December 11)
– The first round of selection will take place until 08.01.2024, when three Community art commissioners from Kuldīga will choose the 3 most appropriate idea applications. Three authors will each receive a 1000 EUR grant for pitching their idea in the second round of contest
– During the second round, following the pitching session, art commissioners will choose one idea, and one author will be awarded 12,000 EUR for the implementation of the art-work
– The work implementation period will last 6 months, starting from 19.02.2024. until the opening at the festival in early September
– The author will be provided with technical support during the festival, publicity, support and advice from art commissioners and opportunity to work with local community and art professionals
We are looking for:
– Professional artists or collectives form Latvia or Europe with a minimum of 3 years practice and a good knowledge of Latvian or English language
– Innovative ideas and interest to make a piece of work for the Kuldīga community
– Ideas that can be developed and implemented within 6 months
– All contemporary art-forms are eligible
– Artwork ideas that can appeal to every resident of Kuldīga, regardless of their gender, age or other factors
– Artists who are interested and willing to work in Kuldīga and who are open to working in a team, cooperating with three local art commissions
 Selection criteria:
– Proven experience of delivering projects in this capacity
– Innovativeness of artwork in the context of Kuldīga
– Demonstrated plan showing sustainable impact of the work in the community of Kuldīga
– A well researched plan that includes community consultation
– Involvement of diverse groups of residents of Kuldīga (all humans, non-humans and the local mandarin duck)
– Astrological and intuitive compatibility
You are welcome to submit applications until December 4, 2023 (deadline extended until December 11).
The application form is available here – APPLICATION FORM
More information about the project is available at iicca.org or by writing an e-mail to santa@theatre.lv

IICCA is part of the DemArt project: DemArt – Democratising art commissioning by involving local communities.
DemArt and IICCA is funded by the European Union. Views and opinions expressed are however those of the author(s) only and do not necessarily reflect those of the European Union or the European Education and Culture Executive Agency (EACEA). Neither the European Union nor EACEA can be held responsible for them. Co-funded by Latvian Ministry of Culture.

Back