NTIL announces a new change in the team and expanded artistic leadership of the festival "Homo Novus"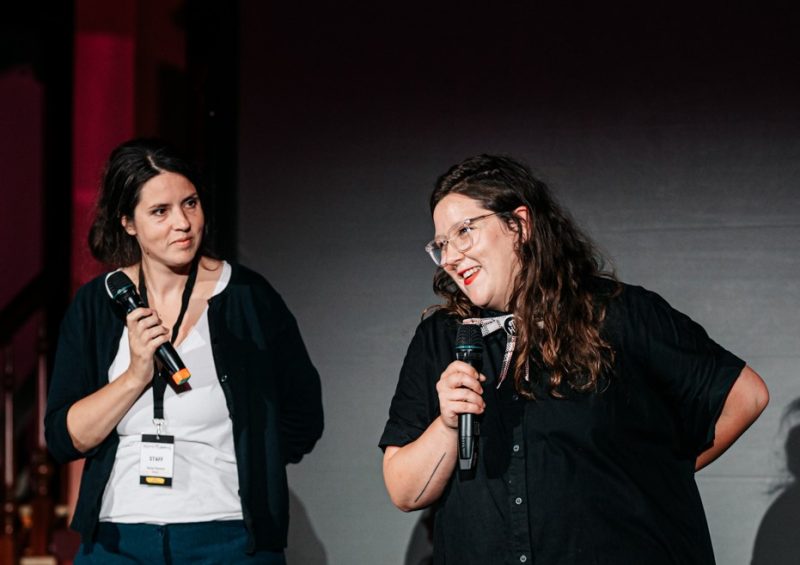 Starting from November, freelance creative producer Santa Remere will join Bek Berger as co-curator of the International Festival of Contemporary Theatre "Homo Novus" 2024 and Bek will start the handover process to Santa to become the Artistic Director of the New Theater Institute of Latvia in 2024. Bek Berger will continue working with the Institute leading international strategy, projects and carving out new opportunities for Latvian artists to be abroad; she will depart the Institute after the 2024 edition of the Festival. 
The pair have been collaborating on major projects at the Institute since Bek joined the team including Witness Stand 2021, The Shake Down 2022/2023, The Book of Riga 2023 as well as many others. Santa has been regularly involved in the activities of the NTIL since 2015,  working mainly with youth artistic participation projects,  and she plans to continue the legacy started by the previous artistic directors by focusing on innovative contemporary performing arts, promoting the visibility and agency of young people and underrepresented groups in society, and improving and strengthening access to culture for diverse audiences.
Administrative Director Anna Dārziņa, as well as project managers and producers Sandra Lapkovska and Ieva Briede, continue to work at the institute. Our office at Miera Street 39 is always open to new ideas and collaborations strongly believing in the necessity to explore the contemporary performing arts field together with artists and audiences at the local and international level.
Back