Recording of the sixth Forest School session: Getting lost in the forest with Latvian artists Rasa and Raitis Šmiti and habitat expert Anete Pošiva-Bunkovska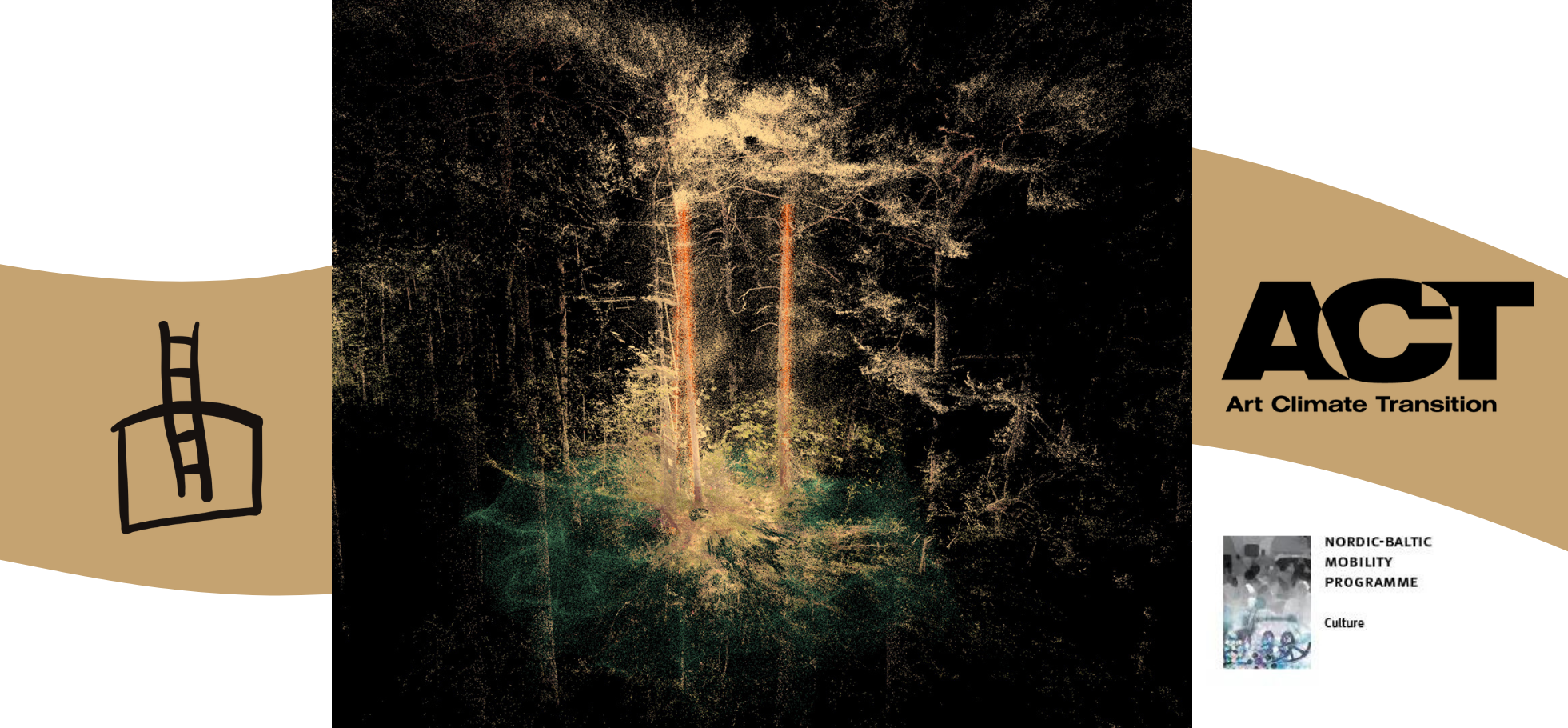 The Sixth and the Last Forest School session took place online on March 28 at 3:00 PM (EET) / 2:00 PM (CET) and was hosted by Latvian artist Raitis Šmits and habitat expert Anete Pošiva-Bunkovska.
In the last Forest School session Latvian artist Raitis Šmits shared his and Rasas Šmites work and findings while making the exhibition Atmospheric Forest, an immersive installation that visualizes the complex relations between a forest, climate change and the atmosphere. This work is the outcome of their three-year artistic research project on Pfynwald, an ancient Alpine coniferous forest. Artist was joined by the habitat expert Anete Pošiva-Bunkovska from .. surprise, surprise .. a forest located in Latvia.
Watch the sixt session of the Forest School here:
Forest school's creators:
Rebecca Birch (NO) is an artist working with entanglements of people and their local landscapes, her long-term research project Lichen Covered Stick traced histories of human-lichen encounters. She is currently Visiting Scholar at Oslo School of Environmental Humanities.
Bek Berger (LV) is an artist and the artistic director of the New Theatre Institute of Latvia. In her personal practice she has been working across German, Italian and Latvian forests and peatlands researching mechanisms to create art for non-humans.
Daniel Peltz (SE) is an artist, co-founder of Rejmyre Art Lab and Professor of Site and Situation
Specific Practices at the Academy of Fine Arts in Helsinki.
Sissi Westerberg (SE) is an artist, co-founder of Rejmyre Art Lab and Senior Lecturer at Konstfack University College of Arts Crafts and Design in Sweden
The event is implemented by the project "ACT: Art, Climate, Transition". Supported by the EU program "Creative Europe" and the Nordic-Baltic mobility program "Culture".
"ACT: Art. Climate. Transition" is co-financed by the EU's programme "Creative Europe". ACT is a European cooperation project on ecology, climate change and social transition. In an era of climate breakdown, mass extinction and growing inequalities we join our forces in a project on hope: connecting broad perspectives with specific, localised possibilities, ones that invite or demand that we act. ACT is a project initiated by 10 cultural operators from 10 European countries, working in the field of performing and visual arts. More about the project read at artclimatetransition.eu.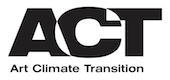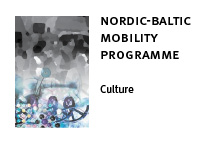 Back