Research Results of Perform Europe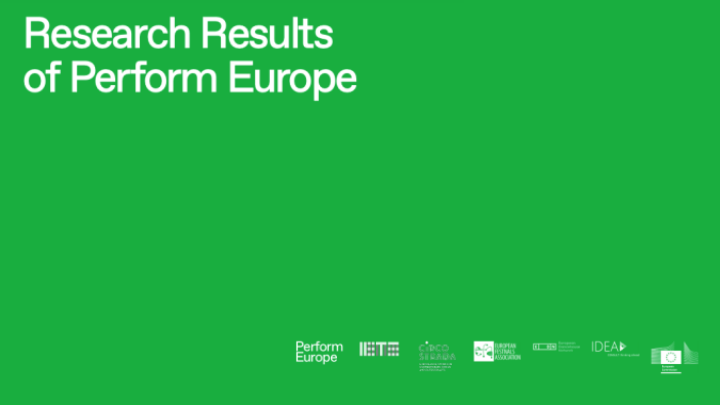 Perform Europe is an EU-funded project which aims to rethink cross-border performing arts presentation in a more inclusive, sustainable and balanced way.
The project is an 18-month journey, which includes a research phase, launching a digital platform and an open call for producers and presenters of performing arts works, testing a support scheme, and designing policy recommendations. The ultimate goal of Perform Europe is to design a future support scheme for cross-border touring and digital distribution of the performing arts in Creative Europe countries.
This report is the summary of the main research paper produced in the first six months of Perform Europe. The report contains the results of the Mapping phase: inventory of existing schemes and digital tools, and a sound analysis and forward-looking assessment of the state-of-the-art of the physical and digital cross-border distribution of performing arts works in terms of gaps to fill and potentiality to build on.
Download the PDF here!
Back