Open Call from the Adam Mickiewicz Institute: Cultural Bridges funding programme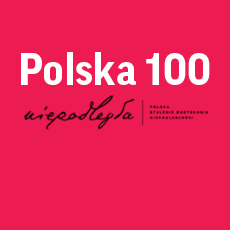 The Adam Mickiewicz Institute is announcing a call for support for cultural events carried out in connection with the 100th anniversary of Poland's independence. The strategic goal of the program is to build and strengthen a positive image of Poland abroad by presenting and promoting Polish culture.
The events can be organized in one of the 19 countries: Belarus, Czech Republic, Estonia, Lithuania, Latvia, Romania, Slovakia, Ukraine, Hungary, Finland, France, Germany, Great Britain, Italy, China, Georgia, Japan, Republic of Korea, USA.
More information (in English): https://iam.pl/en/programmes/polska-100-programme
Detailed information (in Polish) available on https://iam.pl/pl/wsparcie-kultury/program-dotacyjny-iam-kulturalne-pomosty

Coordinator of the programme:
Agnieszka Korzuszek: AKORZUSZEK@IAM.PL; +48 22 44 76 124
Back