Urban installations "Written in Neon. Latvia" in Valmiera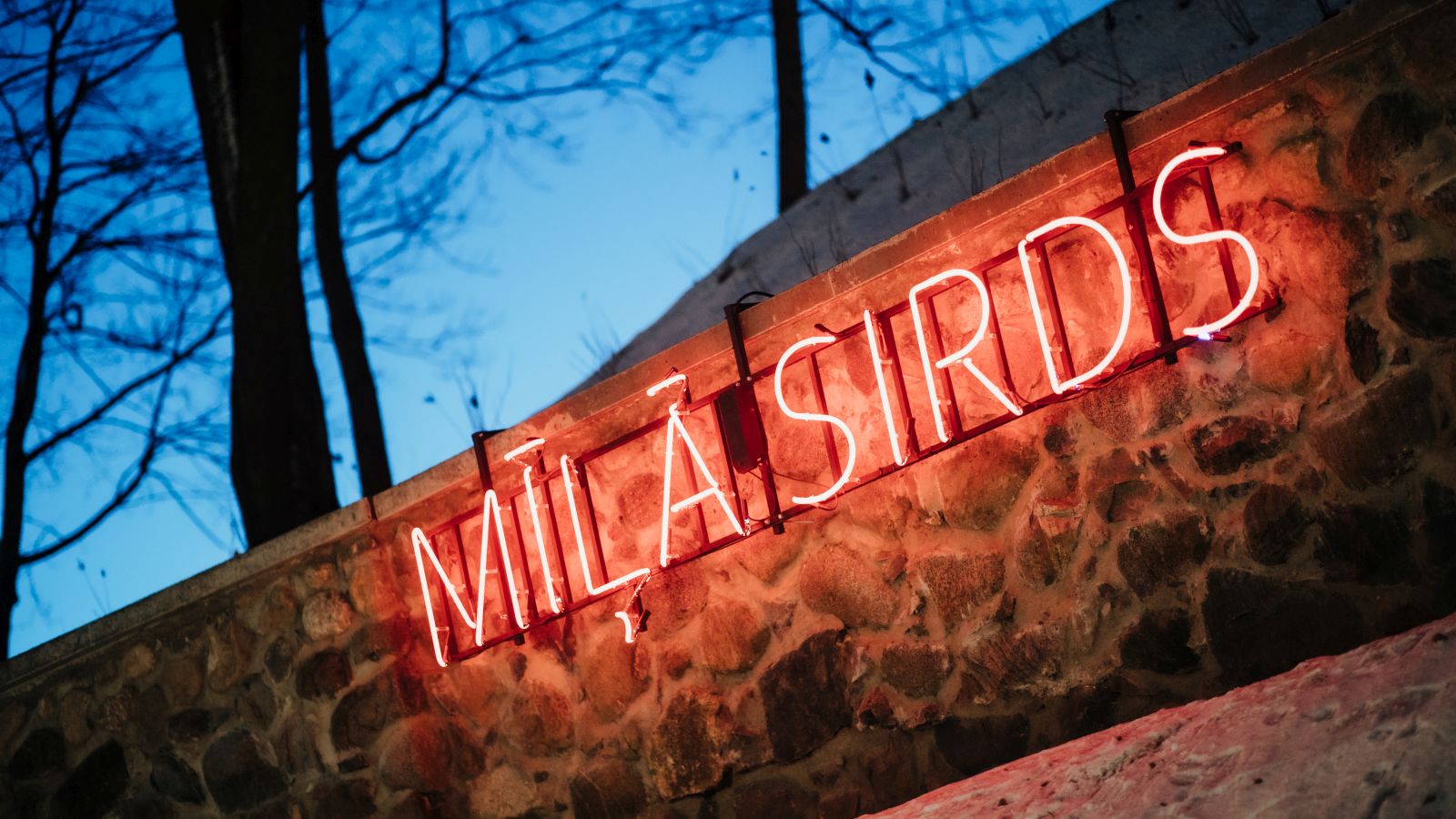 "Written in Neon. Latvia" is continuing lighting up regions of Latvia. New Theatre Institute of Latvia in collaboration with internationally renowned theatre director, dramaturg and visual artist Tim Etchells and four artists from Latvia – Santa Remere, Jānis Balodis, Kirils Ēcis and Inta Balode – invite guests and inhabitants of Valmiera to go on expeditions and enjoy these urban installations. The artworks will be available till the 20th of February.
On the Valmiera train station, a meeting place for the inhabitants and guests of the city, the neon sign "mēs tieši tāpēc satikāmies / that's why we met" by Inta Balode.

On the railings of the Valmiera bypass crossing bridge in Paula Valdena street, the sign "kā iemācīties nemest ēnu? / how to learn not to cast a shadow?" by Kirils Ēcis.

Near the Dzirnavu lake, a beloved walking trail for the locals, the artwork "MĪĻĀ SIRDS / DEAR HEART" by Santa Remere.

Next to the Gauja river, which symbolically connects the two parts of Valmiera, is the neon "mums ir kaut kas kopīgs / we have something in common" by Jānis Balodis.

Etchells' neon and LED pieces often draw on his broader fascinations as an artist, writer and performance maker, exploring contradictory aspects of language – the speed, clarity and vividness with which it communicates narrative, image and ideas, and at the same time its amazing propensity to create a rich field of uncertainty and ambiguity. Through simple phrases spelt out in neon, LED and other media, Etchells strives to create miniature narratives, moments of confusion, awkwardness, reflection and intimacy in public and gallery settings. Encountering the neon sign works, in the streets of a city or in the space of a white cube gallery, the viewer becomes implicated in a situation that's not fully revealed, or a linguistic formulation that generates confusion or ambiguity. As often in Etchells' work, in the neons the missing parts of the picture are as important as the elements that are present. Invoking a story, or projecting an idea out-of-context, the work invites us in, but into what exactly we can't be sure.
This summer publicist Santa Remere, theatre maker Jānis Balodis, author of dance texts Inta Balode and poet Kirils Ēcis took part in text making workshops led by Tim Etchells, in which they reflected on important topics and values in modern society by transforming text and language itself, freeing it from theatrical layers, showing words: their sounds, meanings and unknown word strings.
From August till October the neon signs were presented in Riga, in November three of the five pieces travelled to different regions of Latvia – Tukums, Aizpute and Rēzekne, but now four of the artworks have travelled to Valmiera.
In 2021 the project "Written in Neon. Latvia" was funded by State Culture Capital Foundation programme "Kultūrelpa" and Riga City Council.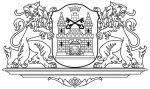 Back