Recording of the fifth Forest School session: Daniel Peltz and Alyssa Coffin from a forest in the Helsinki suburb of Rastila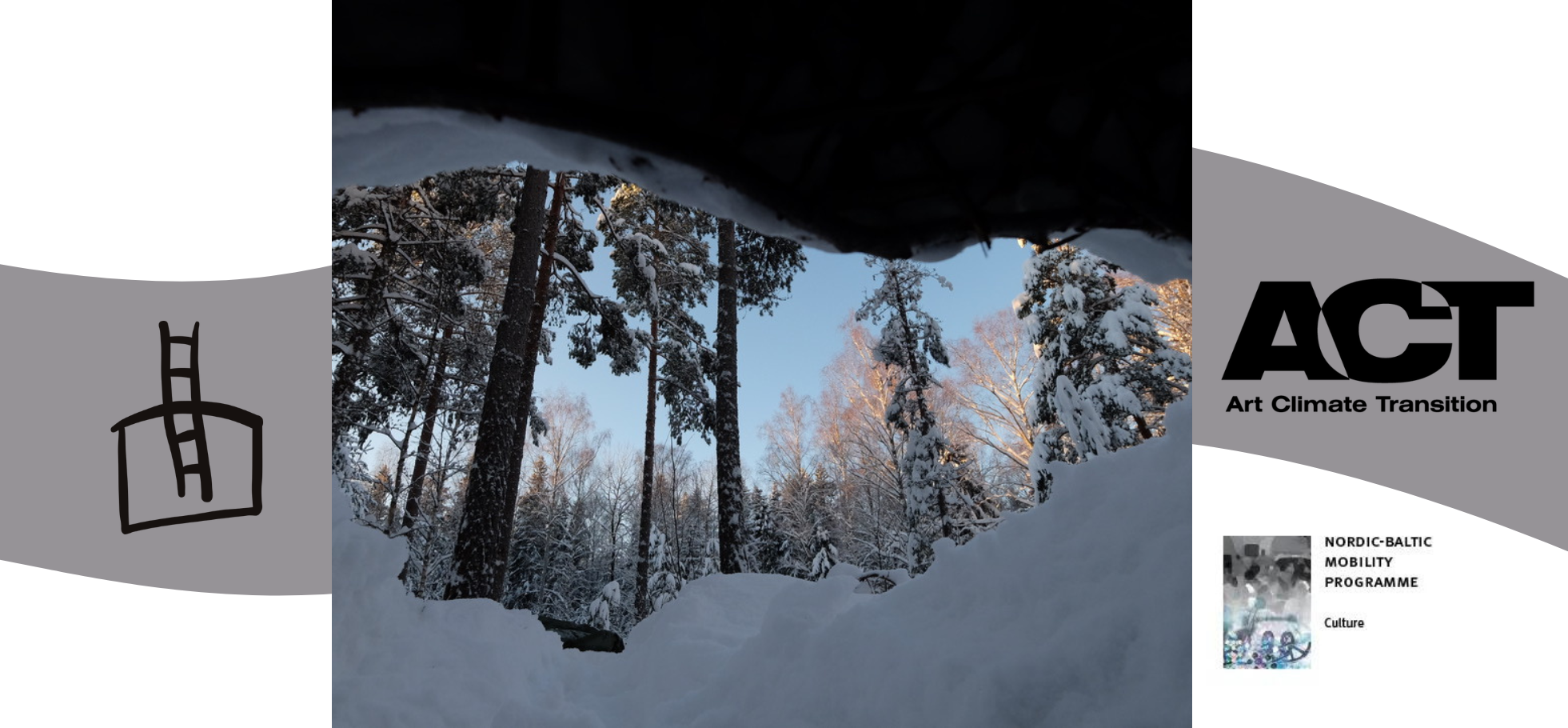 The Fifth Forest School session took place online on March 9 at 4:30 PM (EET) / 3:30 PM (CET) and was hosted by Daniel Peltz and Alyssa Coffin from a small patch of forest in the Helsinki suburb of Rastila.
Note: this session required at times to lie down and listen with your eyes closed. Please watch the recording in a space where these
conditions are possible.
Watch the fifth session of the Forest School here:
Daniel Peltz is an artist and Professor of Time and Space Arts with a specialization in Site and Situation Specific Practices at the national Academy of Fine Arts, Helsinki, Finland. Peltz will bring us on a tour of a work-in-progress by Alyssa Coffin (an MFA student at the Academy of Fine Arts) whose thesis project, The Silence Chamber, takes place in a small patch of forest in the Helsinki suburb of Rastilla. Together they will explore and introduce us to Coffin's work.
About her work, Coffin writes: The Silence Chamber in Rastila forest is a project that emerges from my response to the land near where I live and my growing relationship with the site. Since my time in the forests of Rejmyre, Sweden this past summer, I have been curious what it means to narrow a site to a small patch of forest while simultaneously relating to it by being aware of its boundarylessness and expanding spheres of context. I wanted to continue this practice of returning regularly to the same place and offering my presence to the same rocks and trees. How might stillness create a reciprocity of perception with the earth?
The chamber is woven from birch branches fallen from the trees on the site. It merges with the rocks and its shape was determined by preexisting forms. Its state is continually altered by shifting elements of changing seasons. The chamber evolves by people inhabiting it. It is found by getting lost in the forest and searching for something that you imagine. It is a place to crawl back inside the earth, rest your eyes from visual stimulation and the business of the mind, and cultivate internal silence. The chamber becomes a holding space. Sometimes this is a space for imaginings or memories to surface or a darkness out of which images can emerge. It is a timeless space because we detach from tracking and let ourselves sink.
Forest school's creators:
Rebecca Birch (NO) is an artist working with entanglements of people and their local landscapes, her long-term research project Lichen Covered Stick traced histories of human-lichen encounters. She is currently Visiting Scholar at Oslo School of Environmental Humanities.
Bek Berger (LV) is an artist and the artistic director of the New Theatre Institute of Latvia. In her personal practice she has been working across German, Italian and Latvian forests and peatlands researching mechanisms to create art for non-humans.
Daniel Peltz (SE) is an artist, co-founder of Rejmyre Art Lab and Professor of Site and Situation
Specific Practices at the Academy of Fine Arts in Helsinki.
Sissi Westerberg (SE) is an artist, co-founder of Rejmyre Art Lab and Senior Lecturer at Konstfack University College of Arts Crafts and Design in Sweden
The event is implemented by the project "ACT: Art, Climate, Transition". Supported by the EU program "Creative Europe" and the Nordic-Baltic mobility program "Culture".
"ACT: Art. Climate. Transition" is co-financed by the EU's programme "Creative Europe". ACT is a European cooperation project on ecology, climate change and social transition. In an era of climate breakdown, mass extinction and growing inequalities we join our forces in a project on hope: connecting broad perspectives with specific, localised possibilities, ones that invite or demand that we act. ACT is a project initiated by 10 cultural operators from 10 European countries, working in the field of performing and visual arts. More about the project read at artclimatetransition.eu.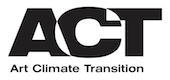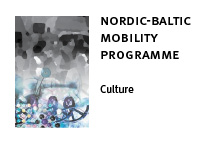 Back