Photos from Līga Ūbele's "MagiC Carpets" residency closing event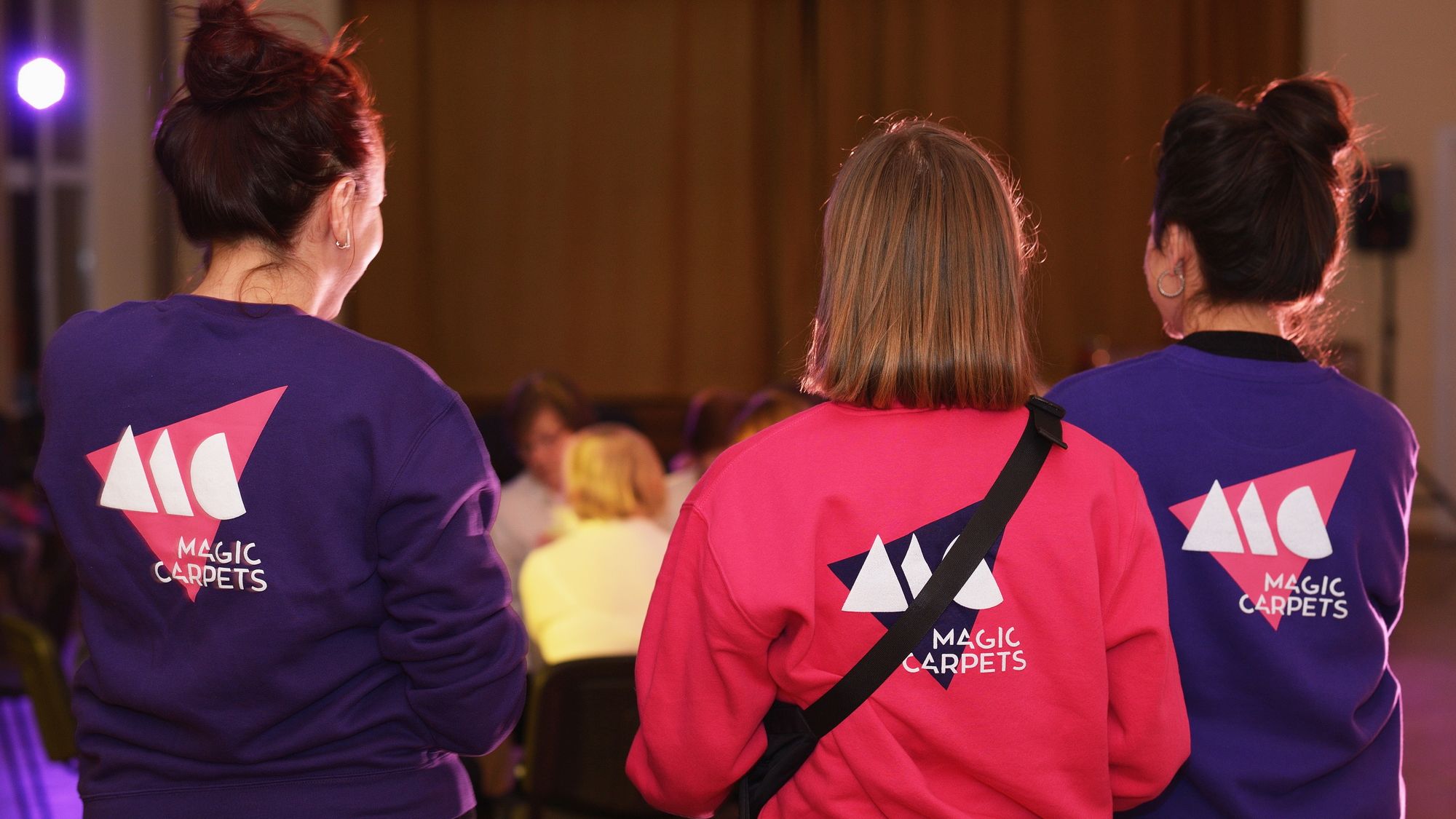 At the end of her "MagiC Carpets" residency, implemented by the New Theatre Institute of Latvia, choreographer and scenographer Līga Ūbele wanted to look back at the experience gained over several months and create an event together with the seniors from the day center "Ķengarags". The residency's purpose is to create confidence in the seniors that their creative activities in the day center are important, to highlight the fact that, although the offer of cultural activities in Ķengarags is small, they are the ones who create it themselves by attending the choir, dance classes, etc. The main question of the residency research was the cultural deficit in Ķengarags.
Thinking about the sustainability of the residency, Līga wanted to involve young people from various organizations in the event, therefore, on January 17th at the Riga youth center "Kaņieris" Līga invited young people to join the seniors, creating a meeting place for these two generations with the aim of looking for possible ways of cooperation in order to create events together in Ķengarags in the future.
Photos by Margarita Germane
"Magic Carpets" platform is an international project to promote the mobility and visibility of young European artists from different disciplines, giving artists the opportunity to take part in creative residencies where they work with local communities and artists to create socially inclusive and responsible works of art.
"Magic Carpets" platform and artists' residencies are co-funded by the EU's Creative Europe programme.
Back