Latvian Contemporary Arts and Culture NGOs mentorship programme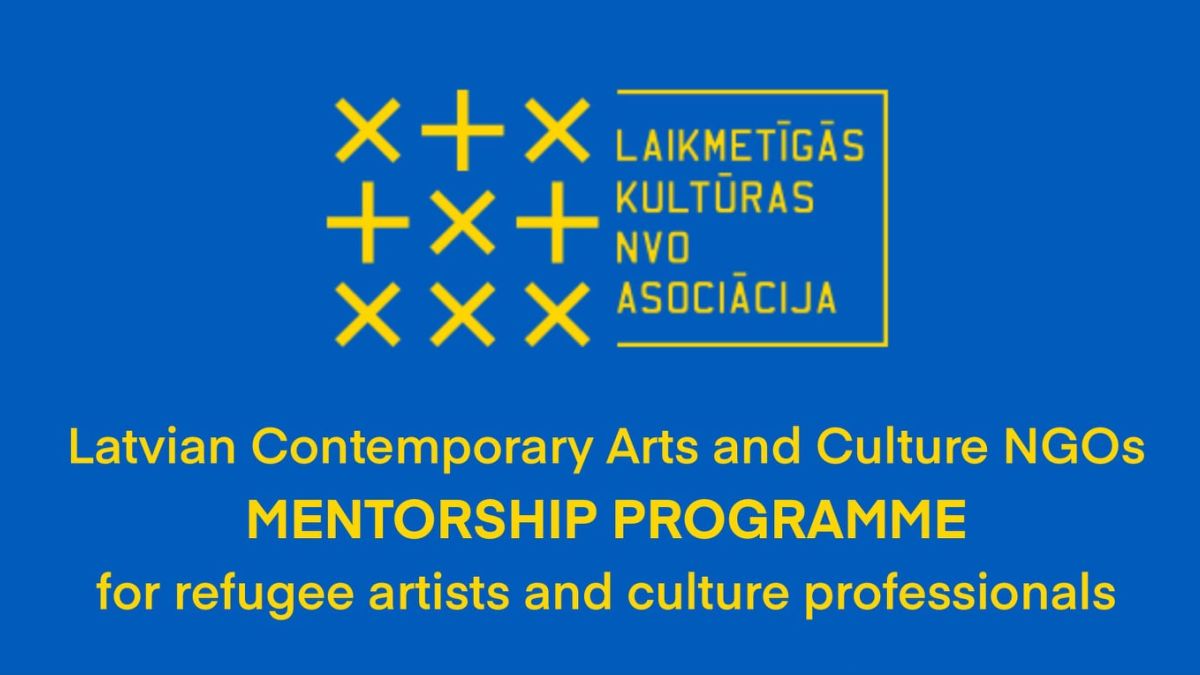 Latvian Contemporary Art organizations offer support and mentorship to colleagues – artists and culture professionals arriving to Latvia due to war.
We offer:
-support and connections in your sphere of work
-integration in the local art scene
-participation in culture and networking events
-co-working premises for creative work
-other types of support
More info and contacts here.
Organisations supporting the programme: Latvian Centre of Contemporary Art, New Theatre Institute of Latvia, Latvian Dance Information Centre, Choreographers' Association, Latvian Animation Association, Festival "Sansusī", ISSP, Kuš!, Kaņepes Culture Centre, festival "Skaņu mežs", and others.
Back