Exhibition "Together and Apart" at ISSP Gallery in Riga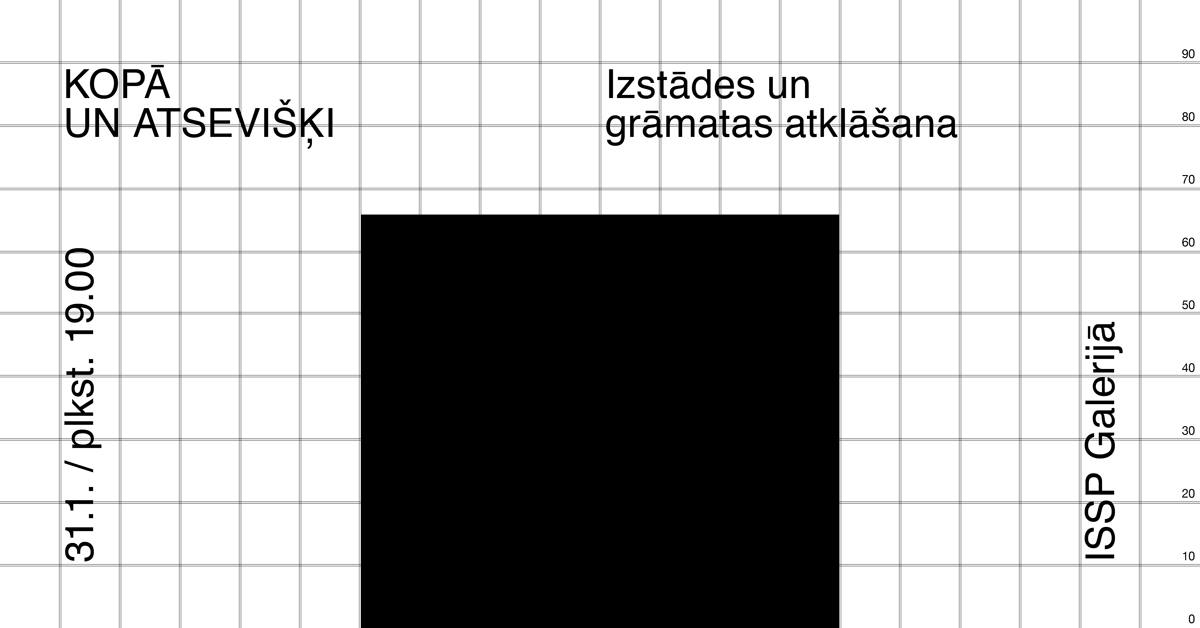 The exhibition showcases parts of TOGETHER AND APART, the Latvian national contribution to the Venice Architecture Biennale in 2018. The newly published book (editors: Evelīna Ozola and Matīss Groskaufmanis) provides theoretical background to the exhibition and invites to discuss and imagine possible answers to the housing question that will shape Latvia's economic, political, and social landscapes for the next decade and beyond. The book is available in Latvian and English.
On the one hand, an individual apartment offers isolation from the outside world. On the other hand, it implies interdependence within a larger structure, be it a building, a utility infrastructure, a residential community, or a governing framework. Latvia is one of the most sparsely populated regions of Europe, yet its share of population residing in apartment buildings is the highest — 66%. Perhaps this unusual situation should be seen as a new starting point for a discussion on the role of residential architecture in the context of current demographic, environmental and policy challenges.
The exhibition is open until 27 March.
ISSP Gallery address: Berga Bazārs, Marijas iela 13 k-3
Opening hours: 12.00-18.00  (Tuesday, Thursday, Friday, Saturday),  12.00 – 20.00 (Wednesday), closed on Sunday, Monday
Curators: Matīss Groskaufmanis, Gundega Laiviņa, Evelīna Ozola, Anda Skrējāne
Photography: Reinis Hofmanis
Models: Ivars Drulle, Mārtiņš Dušelis, Darja Meļņikova, Dita Pāne, Charlotte Spichalsky
Book design: Carla+Kārlis
Organisers: FOLD, ISSP, Klinta Harju
Supporters: Valsts Kultūrkapitāla fonds, Vadims Reinfelds, Krāsu serviss.
Back