Conversation with Bush Hartshorn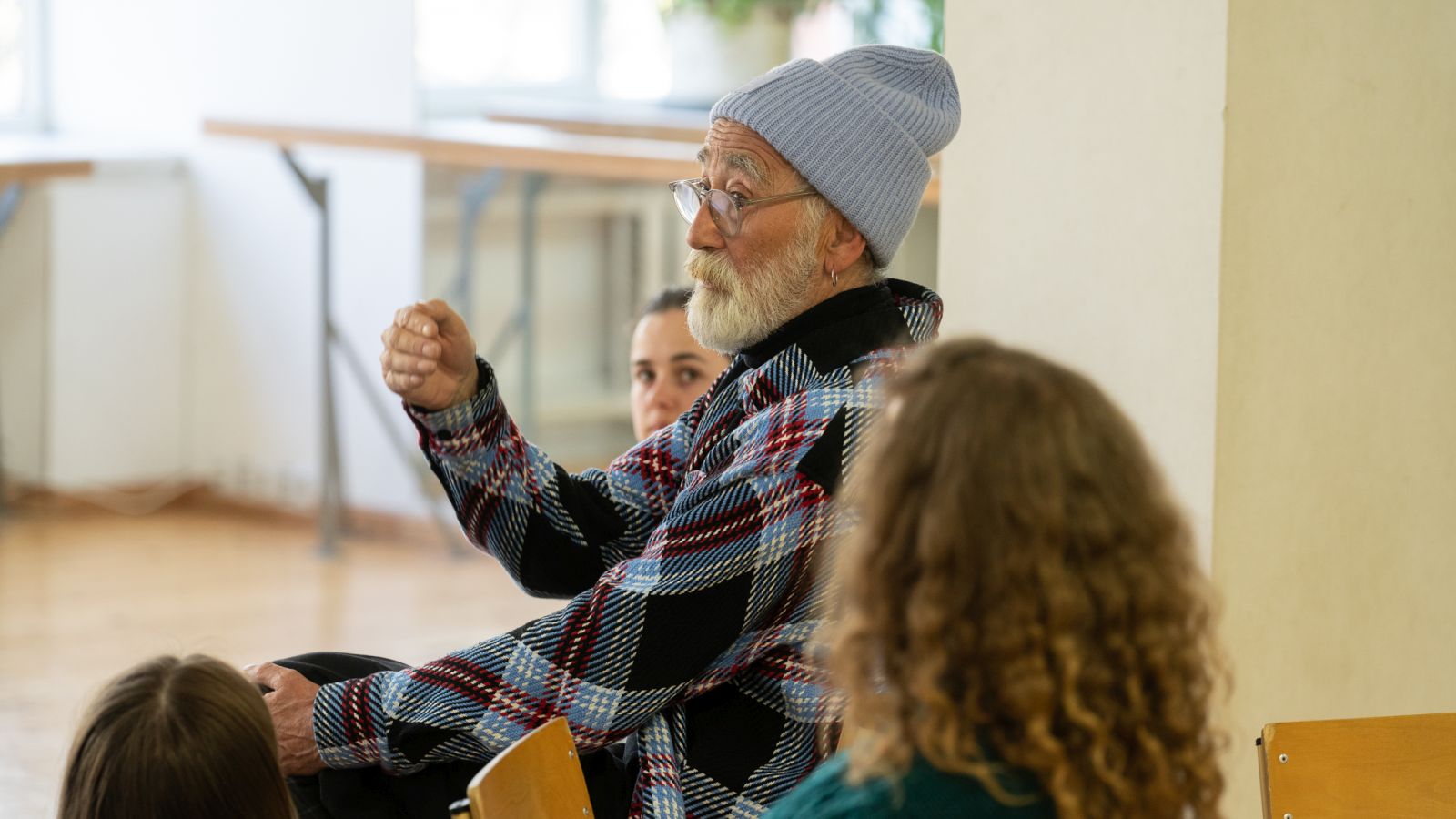 On the afternoon of May 11 at the Latvian Academy of Culture, Bush Hartshorn will be in a public dialogue with New Theatre Institute of Latvia's Artistic Director Bek Berger. Over his 40 year long career Bush has worked as a community artist and as a playwright, performing artist, theater program designer and artistic director in theaters in the United Kingdom, Spain, Belgium, the Netherlands, Ireland and Denmark.
Bush has been in residence in Riga with the New Theatre Institute of Latvia to deliver his workshop "Giving and Receiving feedback". Over four days he is joined by 10 diverse Latvian artists, such as theatre critic, design academic, dance artist and a dramaturg among others. In addition to delivering this workshop Bush will start work on a new solo performance project which will be his first time performing since Riga in 2006.
-A Latvian sign language interpreter will be provided for this public discussion.
-The event will take place on May 11 from 3PM to 5PM at Ludzas street 24, Riga, the Latvian Academy of Culture. Precise auditorium TBC
-Free of charge
-To book a seat please contact ieva@theatre.lv
If you have any questions contact Ieva Briede (ieva@theatre.lv).
Photo credits: Andrejs Strokins
The event is supported by the State Culture Capital Foundation. See less
Back