Coming soon: Baltic Take Over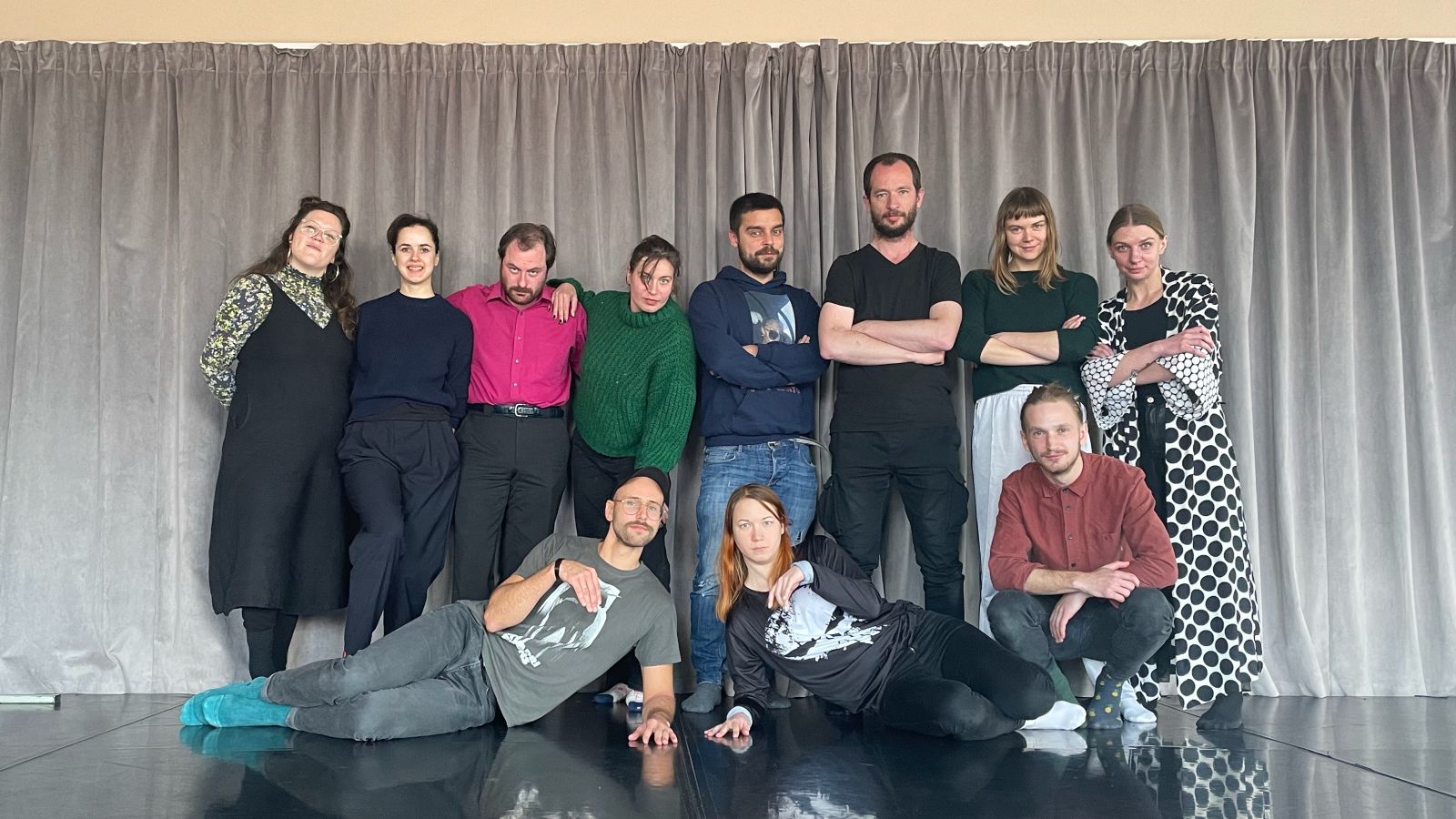 New Theatre Institute of Latvia is leading a new project Baltic Take Over that will see a festival in Helsinki in 2023. The first assembly of artists kicks off in Vilnius to coincide the New Baltic Dance Festival. In attendance were 13 artists and curators from all Baltic States including six from Latvia – artistic director of NTIL Bek Berger, choreographer Agate Bankava and art critic Valts Miķelsons from "Laukku", composer Platons Buravickis and director Klāvs Melllis from "Sansusi", choreographer Rūdolfs Gediņš from "Kvadrifrons".
Baltic Take Over (Helsinki) is a festival and a collaborative process led by Baltic NGO culture leaders – Lithuanian dance information center / New Baltic dance festival and Gintarė Masteikaitė, Kanuti Gildi SAAL / SAAL Biennaall and Priit Raud, New Theatre Institute of Latvia / Homo Novus and Bek Berger. In collaboration with four Helsinki organizations (Kiasma / URB, Annantalo, Viirus Theatre and Mad House Helsinki) the Baltic Partners will construct a week-long festival in Helsinki in June of 2023.
Leveraging the venue and marketing support from each Helsinki organization the Baltic Partners will generate a Baltic Voice in Helsinki, presented, framed and led by Baltic Artists. The urgency of this project has emerged from decades of the foreign gaze grouping three distinct countries, culture and histories together. This take-over will offer an honest presentation of Baltic Voices – individual, complicated and not always in harmony. With the generous support and faith of Helsinki based organizations this project will take control of how we are presented, meeting different performative audiences (Kiasma – Gallery Setting, URB – Street Art, Annantalo – Young People, Viirus Theatre – text based theatre and Mad House – experimental live art). These diverse partnerships will allow a wide diversity of Baltic artists to reach specific audience groups opposed to the normal guest production function of simply meeting one.
In the lead up (2022) we will coordinate four Artist Assemblies in collaboration with our own festivals and context. Each Artist Assembly will be curated and designed by the hosting partner in concurrently with the performance program of their festival. The assemblies will include lectures, workshops, artist meetings and site visits.
Back