"Baltic Take Over" June 7th–11th in Helsinki
The 2022 International Festival of Contemporary Theatre "Homo Novus" concluded with the opening of a new cooperation project and a festival "Baltic Take Over", where, in the presence of representatives of all the Baltic project partners, the new project website – baltictakeover.com – was officially launched.
The Baltic Take Over is a festival that takes over the city of Helsinki in June 7th–11th, 2023. The festival co-curated by the New Theatre Institute of Latvia, Kanuti Gildi Saal and Lithuanian Dance Information Centre provides contexts in which to present Baltic work, under the lens of Baltic curators.
In collaboration with four Helsinki organisations (Kiasma/ URB festivaali , Annantalo, Teater Viirus and Mad House Helsinki) the Baltic Partners will develop a city wide celebration with artworks from nine Baltic artists/artist collectives.
The urgency of this project has emerged from decades of the foreign gaze grouping three distinct countries, culture and histories, together. This take over will offer an honest presentation of Baltic Voices, individual, complicated and not always in harmony. With the generous support and faith of Helsinki based organisations this project will take control of how this Baltic identity is presented and give an opportunity to meet a diverse audience across four different locations.
Full Programme of events will be announced on Spring 2023, in the meantime get to know the artists on baltictakeover.com
Photo: Andrejs Strokins
The Baltic Take Over is supported by the Baltic Culture Fund and The Nordic-Baltic NGO from the Office of Nordic Ministers Latvia.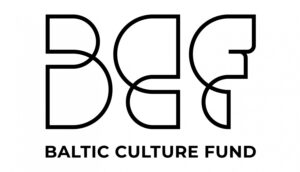 Back