Baltic Take Over Festival Takes Over Helsinki 7-11 June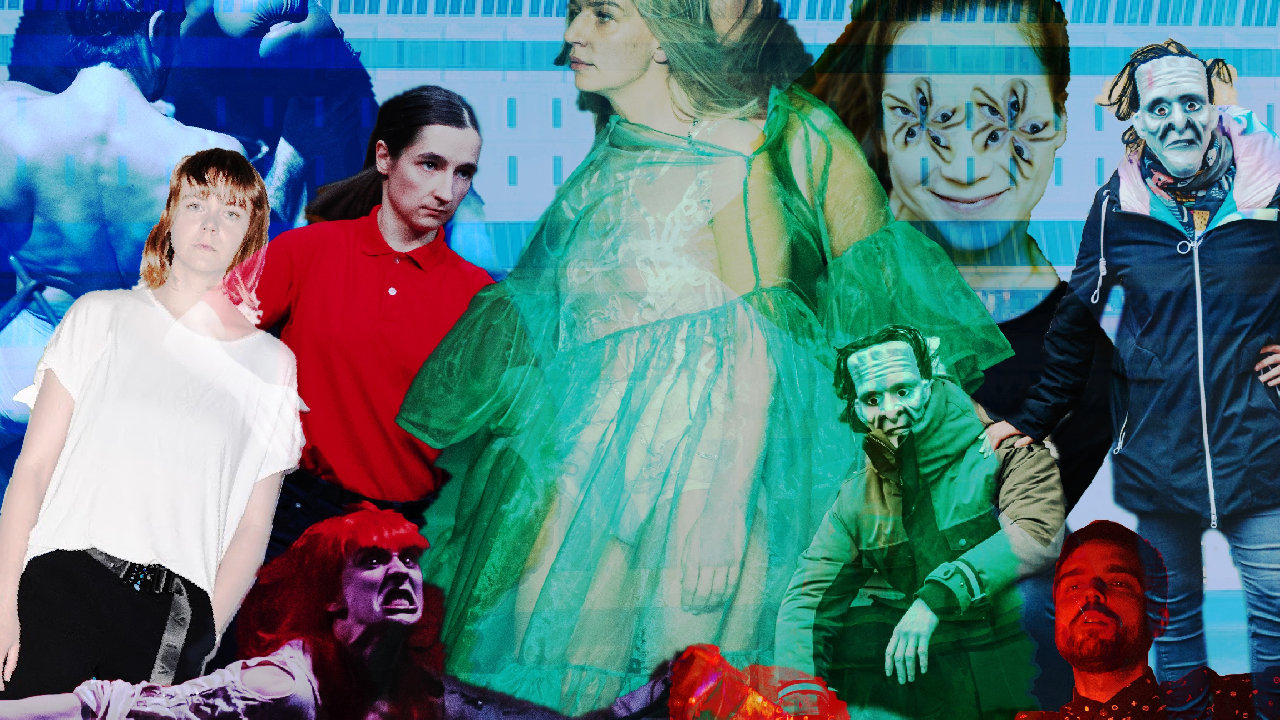 This June three Latvian theater companies will join their Estonia and Lithuania colleagues as they take over Helsinki in the first ever Baltic Take Over festival. Initiated by the New Theatre Institute of Latvia and co-curated by Kanuti Gildi Saal (Estonia) and Lithuanian Dance Information center, this festival provides the context in which to present Baltic work internationally, under the lens of Baltic curators.
Baltic Take Over sounds like the beginning of an anecdote – Estonian, Latvian, and Lithuanian enter a theater. Is this an attempt to find Baltic identity or to export Baltic performing arts? A geopolitical lecture? Well, Baltic Take Over is a festival, a radical experiment, a crash course on Baltic arts, and the destination of a road trip from Lithuania to Helsinki. Curators from each country have invited artists from all three countries to take over the city of Helsinki.
KVADRIFRONS, LAUKKU and Association Sansusi will represent the Latvia context with two world premieres and a festival favorite from 2022, introducing the breath and width of Latvian performance to a Finnish audience.
Strange people stand very strangely by Association Sansusi is a vivid performance for children in the form of a concert show, which combines analog synthesizers with opera voice and analog cinema projectors. It is based on a vocal cycle by Platons Buravickis for baritone and analog synthesizers, composed with Daniil Harms' poetry for children (translated by Kārlis Vērdiņš).
The Sleeper Awakes by KVADRIFRONS is a horror story about the everlasting daily life of five immortal, brainless zombies who inhabit a small seaside village in a utopian post-apocalyptic world. It's a poetic and diverting study of the society which possesses the momentum and self-organization of culture, without the narrative imagination that gathers common purpose. Our five zombiefriends do not coordinate to achieve concurrence, but calmly coexist in this culture gone awry. If they were human, they might be feeling a little uprooted, though perhaps we can understand a portion of their plight.
LAUKKU presents their durational performance Dreaming of a Perfect Arts House, taking you on a transformative journey with artists exploring the intricacies of labour in the construction industry near Kisama – one of Northern Europe's most intriguing art spaces. The performance is a dialogue between construction workers and artists, two groups paradoxically located on the lowest rungs of the "art house-making system." The project aims to point out socio-economic and immigration problems where the perfect art house represents an image of a meeting and dreaming place for the marginalised and privileged.
Baltic Take Over is equally directed towards the diverse audience of Helsinki and the participating artists. For two years all nine artist collectives have come together to meet each other at assemblies, share practices and experiences.
Full Schedule & Tickets can be found at www.baltictakeover.com

The Baltic Take Over is in collaboration with URB Festival (www.urb.fi), Kiasma Theatre, Annantalo, Viirus Theatre, Mad House Helsinki and with the help from Eskus, Takamo, Tanssin Talo, Theatre Info Finland TINFO and Circus Dance Finland. Baltic Take Over has been centrally funded by Baltic Culture Fund and The Nordic-Baltic NGO Program from the Office of Nordic Ministers Latvia, Estonian Ministry of Culture and Lithuanian Culture Council.

Back