​​Latvian Theatre Showcase LiVe celebrates the most exciting developments on the Latvian Stage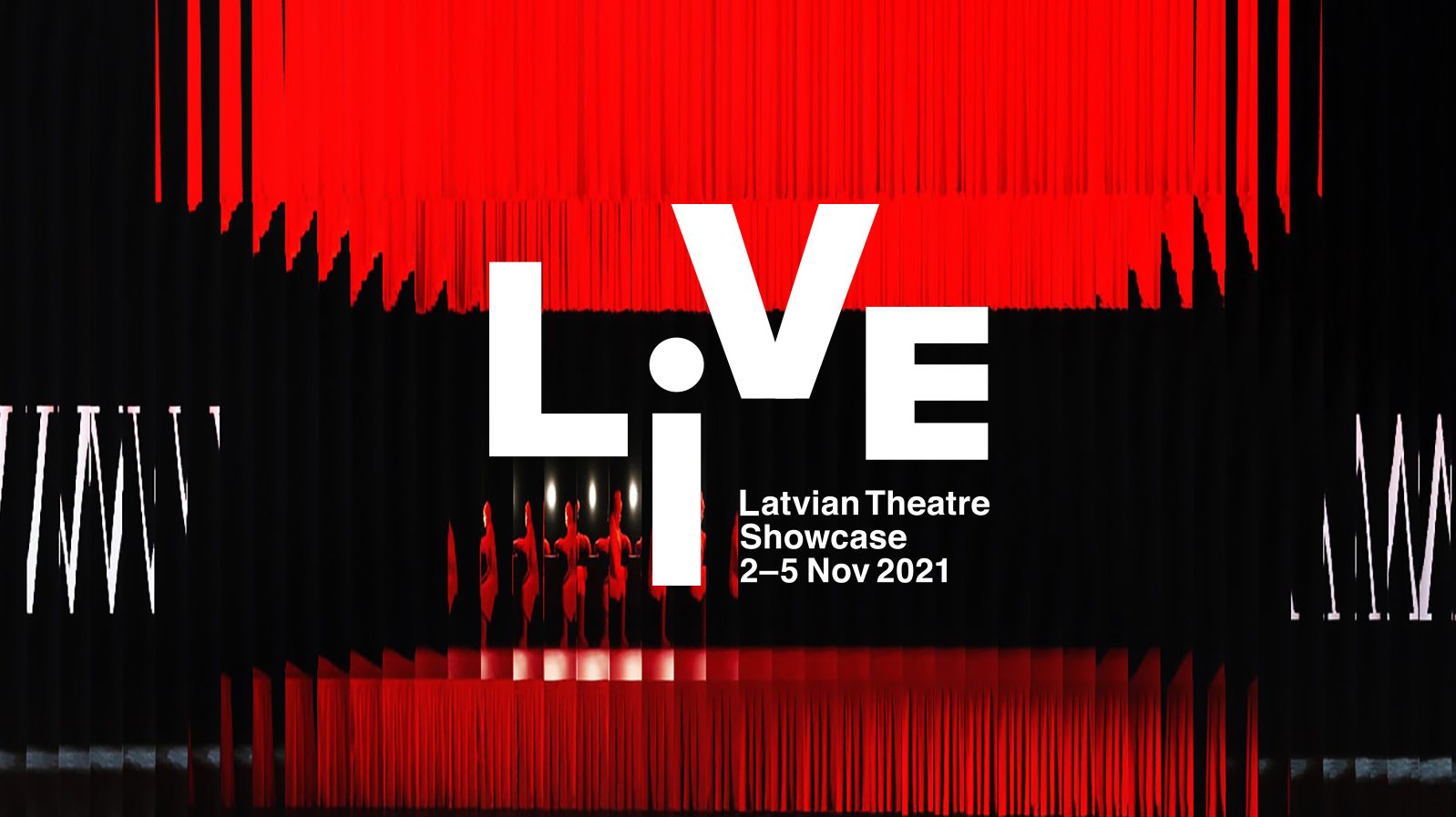 Latvian Theatre Showcase LiVe this year will take place both in-person in Riga, Latvia and online from November 2 to 5. The aim of the showcase is to acquaint international performing arts professionals, festival directors, curators, critics, journalists and other representatives of the creative industries with the latest trends in Latvian performing arts and its diverse landscape. LiVe will be available to experience both in person and on a specially designed digital platform https://live.theatre.lv.
Intended for an international audience, Latvian Theatre Showcase or LiVe functions as a platform for development of new artistic initiatives and partnerships.LiVe invites international professionals to attend 9 performances across the city with new works presented by Dailes Theatre, Latvian National Theatre, Dirty Deal Teatro, KVADRIFRONS, Latvian Academy of Culture and Gertrude Street Theatre. In addition to the performance program the guests will be invited to daily networking events and two pitching sessions showcasing 9 Latvian artists and their works in development ready to tour.
A comprehensive digital program is also prepared that can be enjoyed anywhere in the world through the digital watch online program. registered users will be able to engage with 5 digital full length works, 1 live remote work over the phone and attend the online pitching sessions. Anyone who is interested can take part in our 5 online discussions which will provide opportunities of remote networking, talks on new models and sustainable touring. 

2021 edition of the Latvian Theatre Showcase is organized by the New Theatre Institute of Latvia (NTIL) in cooperation with the Latvian Theatre Labour Association (LTDS), the Latvian branch of the International Association of Theatre Critics (AICT / IACT) and Latvian theatres, companies and individual artists.The Latvian Theatre Showcase of 2021 and the development and technical support of the digital platform LiVe are financially supported by the Ministry of Culture of the Republic of Latvia and the target programme "KultūrELPA" of the State Culture Capital Foundation.
For additional information please write to producer Ieva Briede ieva@theatre.lv.
Back