Magic Carpets residency: Ahilan Ratnamohan and Feras Shaheen in Riga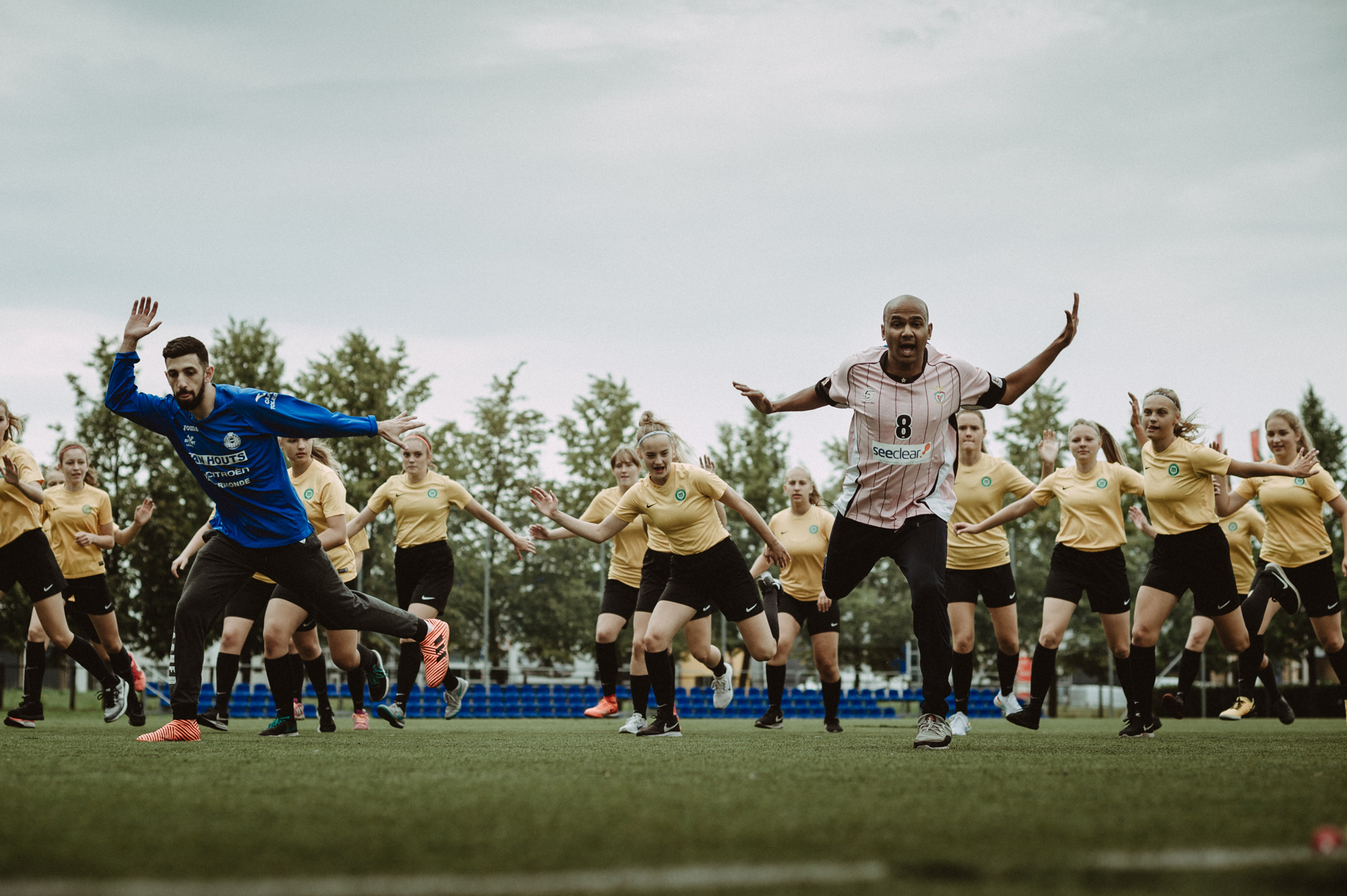 Antwerp based choreographer and performer Ahilan Ratnamohan together with dancer Feras Shaheen from Sydney spent 11 days in residency in Riga to develop a new version of their performance "Klapping" that fuses football moves and urban dance into a new form of urban movement.
From August 20 till August 31 they visited local sports grounds and getting to know their users. They met football professionals and amateurs and  did a series of 6 workshops working with diverse groups, including the female team of the football club METTA, young street dancers and schoolchildren in two of Riga's neighbourhoods.
The result of their work – a participatory performance and a collective dance ritual "Klapping" will be presented at the Internationl Festival of Contemporary Theatre "Homo Novu" on 5 and 6 September. More details to be found on Homo Novus website
The platform and residencies are co-financed by the Creative Europe programme of the European Union and Ministry of Culture of the Republic of Latvia.
Photo: Ingus Bajārs
Back