Magic Carpets residency in Cēsis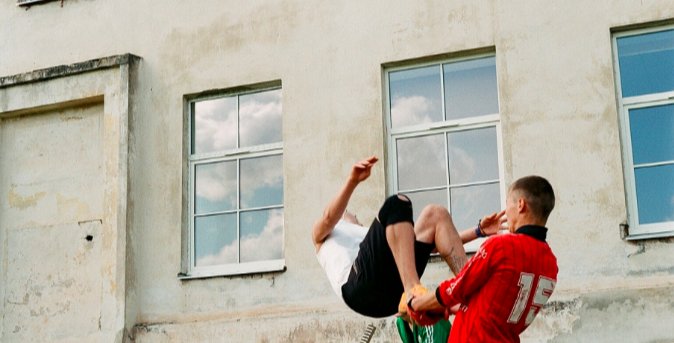 At the beginning of March, 2020 as part of the international platform "Magic Carpets" NTIL started to work on the third year of residency projects that focuses on emerging artists and work with community. Creative – curator Alberto di Gennaro, non-formal education trainer Lauma Žubule, dance dramaturge Linda Krūmiņa and NTIL producer Sandra Lapkovska – were planning to implement a series of creative workshops with 11 youngsters from Cēsis Educational Institution for Minors (CAIN) with the aim of creating a documentary performance that would focus on the life stories of 11 youngsters, their daily life, views on the world, interests, opinions and many other subject that would have been tackled during the artistic workshops with the boys inside the institution. Performance would have been premiered at the end of June, 2020 as part of the conversation festival "Lampa".
Due to the previously unforeseen sudden changes in the world, the team was not able to enter the institution and not able to work closely with youngsters in person, instead with the great help of teachers from the institution at the end of April the team was able to continue to work through Skype with each of the boys individually.
Throughout these past couple of month after implementing more than 70 individual and very personal Skype conversations, several video tasks and at least 20 team Zoom conversations, currently the team is finalizing the concept of the final event that will be presented at the beginning of September as part of the International Theatre Festival "Homo Novus" as well as a satellite event during the online format of conversation festival "Lampa".
A short introduction of the creative team: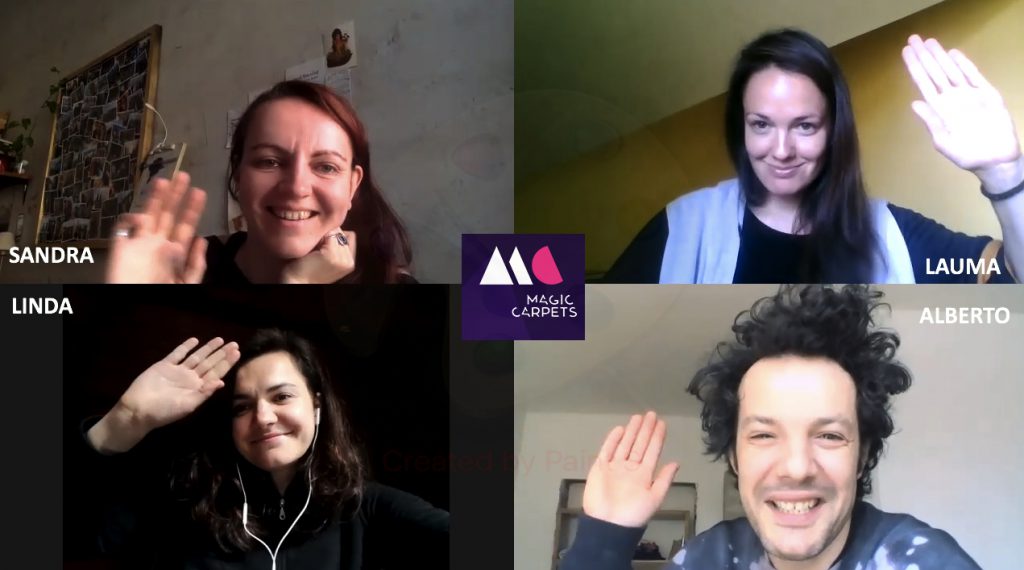 Alberto di Gennaro holds a Bachelor degree in Arts and a Bachelor degree in Architecture. He's been living, studying and working in Italy, France, Germany and Latvia. Working in and across a diversity of artistic disciplines and cultural contexts, he has in recent years focussed his interests towards theatre and art curating and for the past 3 years, he is the artistic director of Art Space MALA, in Cesis. In 2015 and 2016 Alberto started to cooperate with CAIN, leading theatre based workshops that ended up in two different performances "Everything is ok" and "Without them", a documentary short movie by  "Bez viņiem" by film director Dāvis Kaņepe and together with local hip-hop musician, beet-maker and music producer Ansis Kolmanis (Dirty Deal Audio) an album "23 carats" was recorded.
"Bringing art to a "prison" feels like doing experiments in a closed laboratory, where we generate and observe artificial conditions to help us to understand the nature in and around us. This is what fascinates me, being there and, at the same time, looking at society through the lenses of a small group of individuals. They are a forced community. This is our artificial condition. Furthermore, this is the fifth year, since I first entered and met this micro-community, making it easier for me to understand the importance of long-term social projects. The small and bigger scale impact of such experiments can only be measured with time."
Lauma Žubule is a non-formal education coach and practitioner and supervisor with more that 13 years of experience working with youth workers, teachers and young people with different backgrounds.
"Working with young people from social risk groups has been a heart-work for several years. It is not just a story about doing good and helping others. Much of this is about more genuine awareness of societal reality, creating bonds with young people, hearing stories of their experiences, strengthening them internally and changing perceptions. I am convinced that change towards the good can take place if there is a common 'hearing' and cross–sectoral cooperation. It's easy to "put someone in a box", blame, eject, say that it's the responsibility of others –parents, schools, state, society etc. Through this project, we will try to create a space for mutual dialogue to see different viewpoints from different sides."
Linda Krūmiņa is a dance and theatre observer, maker and over all – admirer. She graduated audiovisual and stage art theory programme at the Latvian Academy of Culture and continued her masters studies in theatre art's sub programme – contemporary dance. Linda has shaped and developed her skills in dance, theatre and film projects by participating in various dance master classes, theoretical seminars, workshops related to dance critics, analyses and writing. She has worked as a dramaturge, choreographer and as a contemporary dance critic.  Professional interests involve relationships between society and individual, and the possibility to meet each other through art.
"I am convinced that art is a great mediator among people who can look in, get to know, talk and discover someone or something that is known for a while, unknown or alien. I think this project provides opportunities to meet and develope meaningful talks for many different people and places, while at the same time being very personal."
Sandra Lapkovska is the producer at NTIL and curator of "Magic Carpets" projects in Latvia. Her heart-work is projects and performances with different communities.
"For me, personally, this project is about a possibility to create space for people, who have grown, lived, worked in different environments, and who would like to find time and space to meet and listen to each others stories, while creating a conversation, a dialogue and, if possible, through this process to build bridges of comprehensions".
"Magic Carpets" platform is an international platform with a goal to foster the development and mobility of emerging artists by providing different residency opportunities. The emerging artists in residencies have the chance to collaborate with local communities and artists and to work in the field of socially engaged and responsible art creating new multi-discipline artworks related to current issues of global nomadism, displacement and encountering otherness.
The platform and residencies are co-financed by the Creative Europe programme of the European Union and Ministry of Culture of the Republic of Latvia.
Publicity photo by Kristīne Auniņa.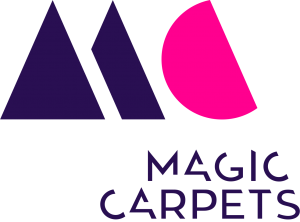 Back