Who told you so?!: dislocation and alienation as tools for art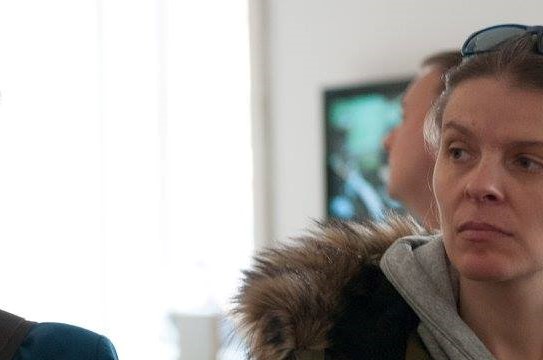 An open talk "Who told you so?!: dislocation and alienation as tool for art" by Sodja Lotker on 2 May, 19.00 at Kaņepes Kultūras centrs, Skolas st. 15. The talk is in English, free admission.
Theatre has always been a place of seeing the world differently, from a new angle, in a somewhat safe zone, a lab of sorts. Contemporary performance utilizes that aspect of theatre to the full by turning the theatre into a tool of finding new ways of thinking for each performance anew. Weather through strategy of performativity (new ´truths´ created between performance and audience); ´third space´ (questioning social constructions and binary divisions) or dislocation (seeing it anew outside of context) – contemporary performance is becoming an important tool for critical thinking, looking for new possibilities and potentials of seeing things without fixed and definite conclusions.
In this talk, a live essay of sorts, Sodja will share fragments of thoughts, problems, solutions, and tools that she has in mind nowadays connected to this topic.
Sodja Zupanc Lotker is the Course Leader of Master in Directing Devised and Object Theatre at the Prague Performing Arts Academy (DAMU). She works as a dramaturg for independent theatre, dance and site specific projects (with Cristina Maldonado, Farm in the Cave, Lotte van den Berg, TAAT, Wojtek Ziemilski). She was artistic director of the Prague Quadrennial of Performance Design and Space 2008 – 2015, event she has worked for since 1999. Prague Quadrennial has won EFFE Award 2015-16. She has curated and commissioned costume exhibitions and projects such as Extreme Costume (PQ 2011); living installation/performance for Intersection: Intimacy and Spectacle (PQ 2011) and the Tribes (costumes in public space PQ 2015). She has given lectures at Columbia University, Yale School of Drama, Royal Central School of Speech. From 2014 she is on Editorial Board of Theatre and Performance Design Journal; and on Editorial Board of Performance Research Journal, both published by Routledge.
The talk is part of Theatre Expanded project organized by the New Theatre Institute of Latvia in collaboration with Vaba Lava in Estonia and with the support from The ERAF Central Baltic Programme 2014-2020, the Ministry for Environmental Protection and Regional Development and State Culture Capital Foundation.
Back