We are deligthed to announce new artistic collaboration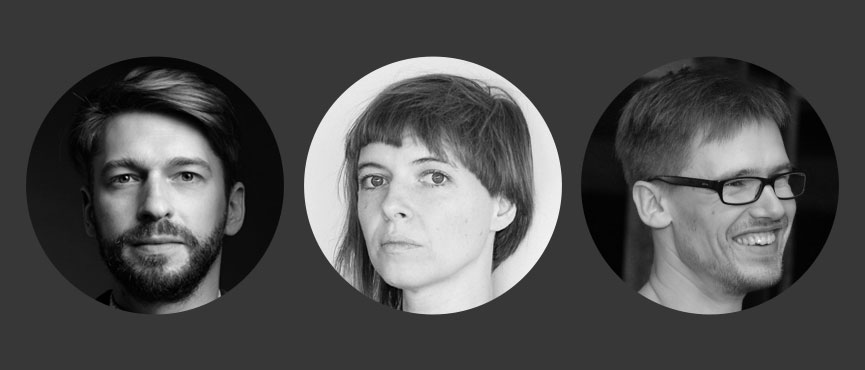 Series of residencies produced by the New Theatre Institute of Latvia as part of ACT: Art, Climate, Transition network co-funded by Creative Europe are aimed at profound exploration of themes related to climate, social and economic justice and potential scenarios of change, and resulting in new artistic creation. Three artists from the Baltic region whose work is related to mentioned themes are invited to participate in Incurably Curious Residencies in 2020-2022: Voldemārs Johansons (LV), Lina Lapelytė (LT) and Jānis Balodis (LV). The research trajectory will be designed by artists themlseves and might include work in a studio or residency place, but it can also contain attending a conference, conducting fieldwork or working with specific communities, purchasing books, working at science lab, etc. The new artwork will be presented at Homo Novus festival in 2021 and 2022.
Voldemārs Johansons –  artist, composer who lives and works in Riga. The work of Voldemār's merges his interests in visuality, sound and science and explores the perception and nature of experience in visible and audible domains. He creates experimental projects that synthesize art, science and technology to explore diverse phenomena and represent the experience through environments assembled from the visual, acoustic and spatial structures. "Art has the privilege of being able to reflect about the unproven, the unrecognized, thus broadening the horizons of thinking," comments the artist. His practice explores the emergence of form in natural world as a result of a physical process. Phenomena such as diffraction of light, flow of water and light waves, geothermal activity and other natural events are presented through a prism of artistic interpretation. Find more about the artist: www.johansons.info
Lina Lapelytė – artist, musician, composer and performer. Lives and works in Vilnius and London. Her performance-based practice flirts with pop culture, explores gender stereotypes, ageing and nostalgia. Initially trained as a classical violinist, Lina Lapelytė's has developed an ongoing interest and research into experimental music, amateur performance, and historical genres. In her recent work, Lapelytė traverses between disciplines and explores various forms of performativity. Her works engage trained and untrained performers often in an act of 'singing' through a wide range of genres such as mainstream music and opera. The singing takes the form of a collective and affective event that questions vulnerability and silencing. By 'unlearning' their classical formation, and internalising the resonating dynamics between visual and sound art, Lapelytė unsettles the passive/active foundation of listening. In 2019 her opera-performance Sun & Sea (Marina) (co-authors: Rugilė Barzdžiukaitė and Vaiva Grainytė) won Lithuania the Golden Lion for the best national participation at the Venice Biennale of Art. Find more about the artist: www.linalapelyte.com
Jānis Balodis (1987) –  dramaturge, recent graduate from DAS Theatre in Netherlands. He has been working in theatre professionally since 2009 as playwright, dramaturg and occasionally as a performer. He also has been teaching drama and playwriting at the Academy of Culture of Latvia.
His artistic interests are related with society and the question: how are we here together? Are we together at all? Jānis' research will focus on school education programmes and values that are emphasised in history, literature and political science classes: "How does the point of view there relates, helps or goes
against challenges that are posed by anthropocene? I assume that values created in Enlightenment era, in era of Industrialisation and during the birth of Nationalism are still the values that consciously and unconsciously are being passed on. I assume that those values can regard the Nature as the "other". Nature as something that has to be viewed as a potential for growth and increase of the well being of human society (nation). So I would be interested to see what is the agency of non-human in the narratives of school education?"
The initiative is an activity of the European network ACT: Art, Climate, Transition and is co-funded by the Creative Europe Programme of the European Union.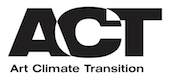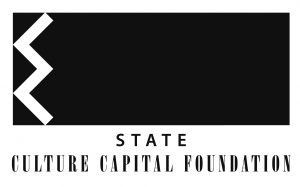 Back