Virtual performing arts conference for youth "PuSh Youth Assembly"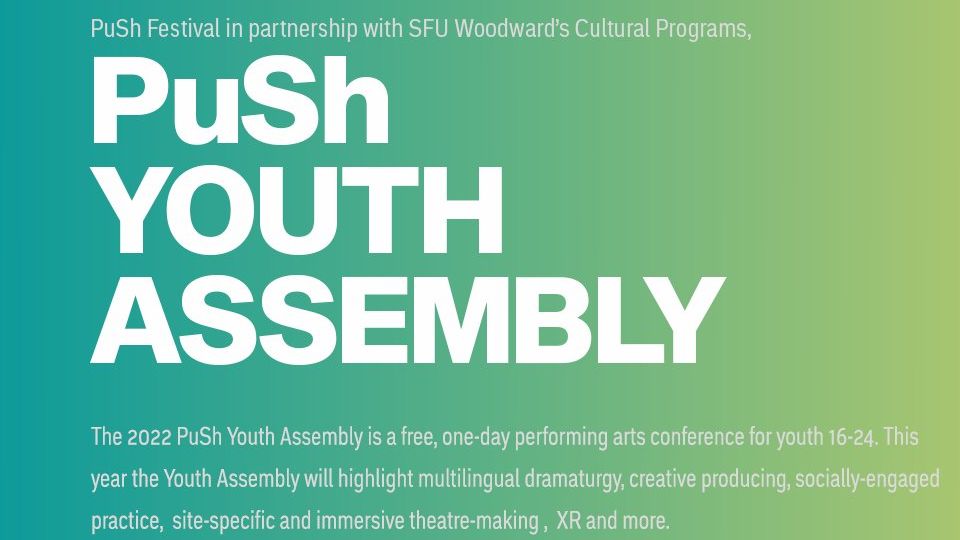 On the 29th of January a free, one-day performing arts conference "the 2022 PuSh Festival Youth Assembly" for youth 16-24 will take place online. The event will highlight creative producing, ethnographic storytelling, socially-engaged practice and XR creation.
Our own Bek Berger, the artistic director of New Theatre Institute of Latvia, will join the virtual roundtable about creative producing and share how she got into producing and what she has learned along the way.
Whether you are pursuing a career in the performing arts or simply curious, this is an opportunity to share ideas, network, and build community with emerging and established arts professionals.
More info and registration here
Back