TAAT workshop in Riga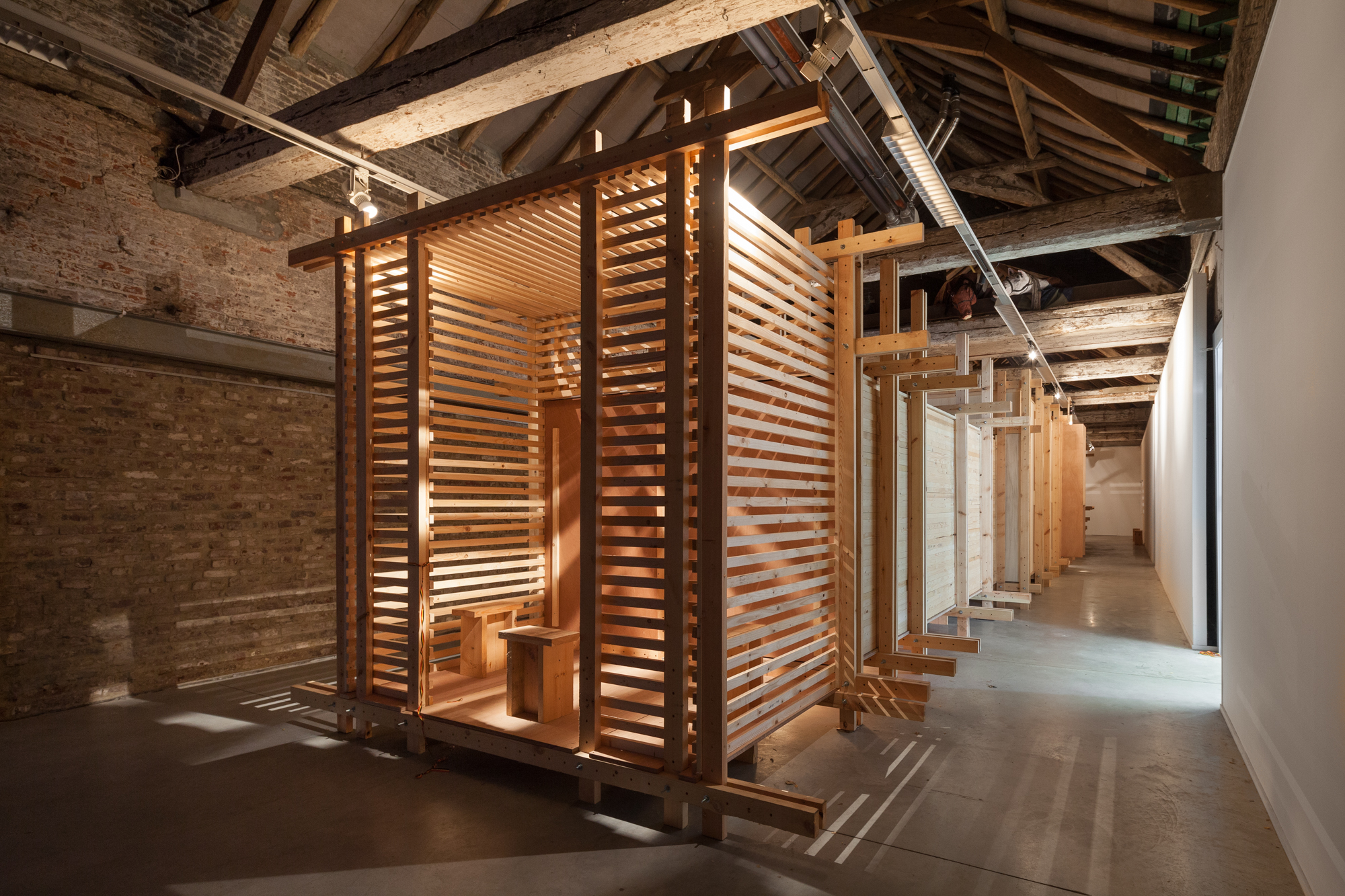 New Theatre Institute of Latvia in collaboration with the Latvian Academy of Culture is hosting a two day workshop by TAAT in Riga in November 23 and 24 with participation of Latvian students.
The two day workshop program is part of the longterm research project HALL33, a building that is a play, and a play that is a building. The workshop plays an important role in the preparation of the
HALL06 (Zürich, January '18), in which students research, design and build together on a spacial and theatrical experience. The installations will be presented to a broad audience in an international transdiciplinary context.
HALL2016/17 involves the second phase of the long-term project HALL33. For this project TAAT investigates the concept of 'architectural dramaturgy'. The project started in 2014 with HALL01 in Maastricht (NL) and continued with HALL02 in Cologne (DE) and HALL03 in Kortrijk (BE).
HALL2016/17 revolves around a DIT theatre installation which invites two people, complete strangers to each other, to venture on a journey together, going through different spaces or 'scenes' that will ultimately bring them together. On another level HALL2016/17 is a meeting of institutes, schools, talented students and professional experts from the fields of theatre and architecture. In an Offline Open Source Process both disciplines are constantly challenging each other, addressing fundamental tensions between process and output, between performative practice and architectural form.
www.taat-projects.com
Back