Show Your Face! on tour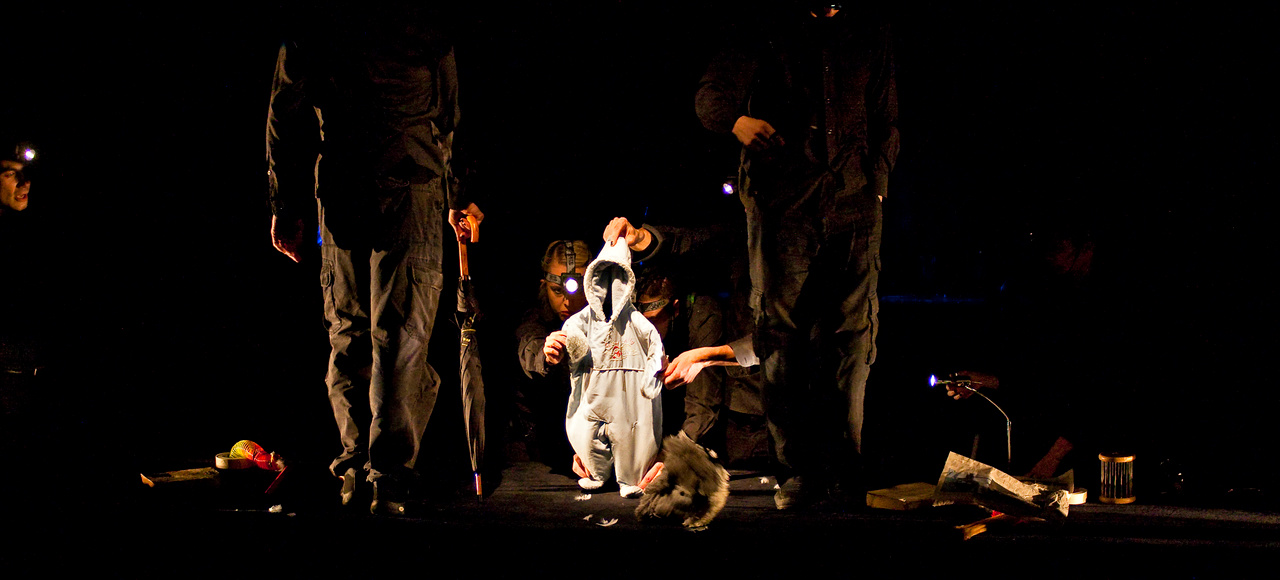 Show Your Face! is a physical and object theatre piece created by Slovenian director Matjaž Pograjc with the participation of the Slovenian performers from the company Betontanc, members of Latvian puppet and object theatre collective umka.lv and featuring music by the duo Silence and  musician Uģis Vītiņš. Since the premiere in 2006 in Riga, the production has toured internationally, appearing at various theatres in Europe and USA.
Now, eleven years later, Show Your Face! is back once again in Ljubljana and will be presented during the celebration week of the 20th anniversary of the Slovenian producer Bunker.
Show Your Face!
December 10 and 11 at 21.00 Stara Elektrarna, Ljubljana, Slovenia
Directed by: Matjaž Pograjc
Created and performed by: Betontanc and Umka.LV (Primož Bezjak, Daša Doberšek, Branko Jordan, Andris Kalnozols, Mārcis Lācis, Katarina Stegnar, Gints Širmelis-Širmanis)
Live music: Silence, Uģis Vītiņš
Produced by: Bunker, Ljubljana and New Theatre Institute of Latvia
In 2006, the world was a different place. But have the crises after 2008 really changed it in any way? Show Your Face! is still relevant, because the gap between the individual and the collective – this canvas between history as a collective fate, and the individual – remains the most succulent field of theatre.
For more info go to Bunker website
The tour is supported by the State Culture Capital Foundation.
Back