Public Climate Private Weather additional performance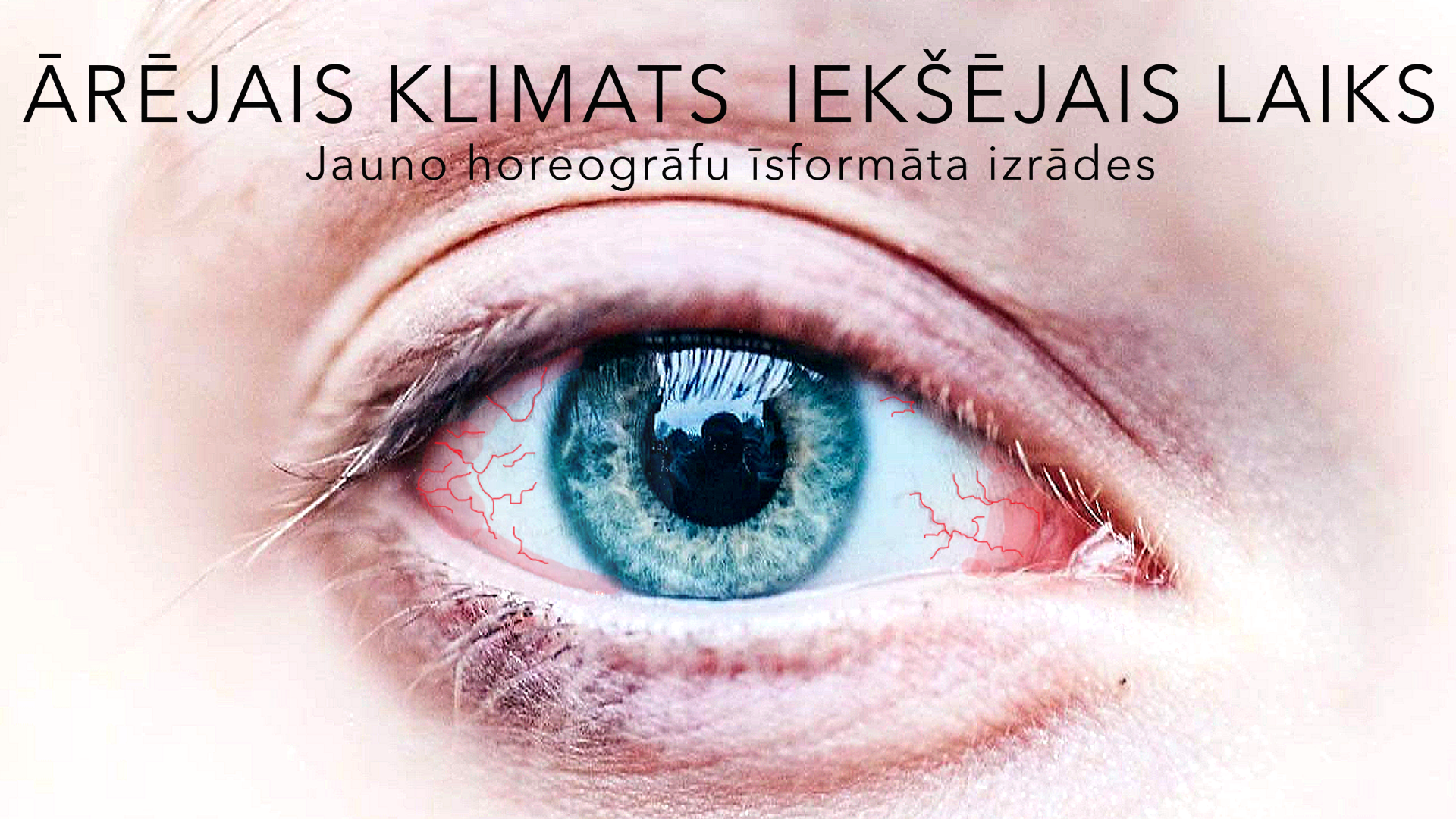 Public Climate Private Weather is a a series of short length works by emerging Latvian dance makers. It is an educational and art project that focuses on the youngest generation of Latvian dance artists who graduated the Latvian Academy of Culture in summer 2018. Young professionals are invited to work on their first stage pieces, receiving mentorship and technical support during the process. The project takes place in two parts with three participating artists in each.
In the first volume we present three newly made, 20 minute pieces by Alise Madara Bokaldere, Laura Kušķe and Līga Ūbele. The premiere took place on January 13.
Public Climate Private Weather
2 March 2019 at 19.00 Dirty Deal Teatro (Talsu street 1)
Tickets 12 and 9 eur, professionals – 7 eur*
Alise Madara Bokaldere I Can Only Stand
Līga Ūbele Absurd Hero
Performed by Dana Zvonarjova and Līga Ūbele
Laura Kušķe Dis-Concert
* Tickets 12 eur and 9 eur (students, pupils, pensioners, people with disabilities) at Biļešu paradīze box offices, online at www.bilesuparadize.lv and at the door before the performance.
Tickets for dance and theatre professionals and students cost 7 eur and are available only at the New Theatre Institute of Latvia. Book via email laura@theatre.lv or call +37167228477
Developed and produced by the New Theatre Institute of Latvia in collaboration with Dirty Deal Teatro.
Supported by State Culture Capital Foundation and LKA Eduarda Smiļģa Theatre Museum.
Photo: Andrejs Strokins
Back