Open call for a Festival School 'Memory of Place'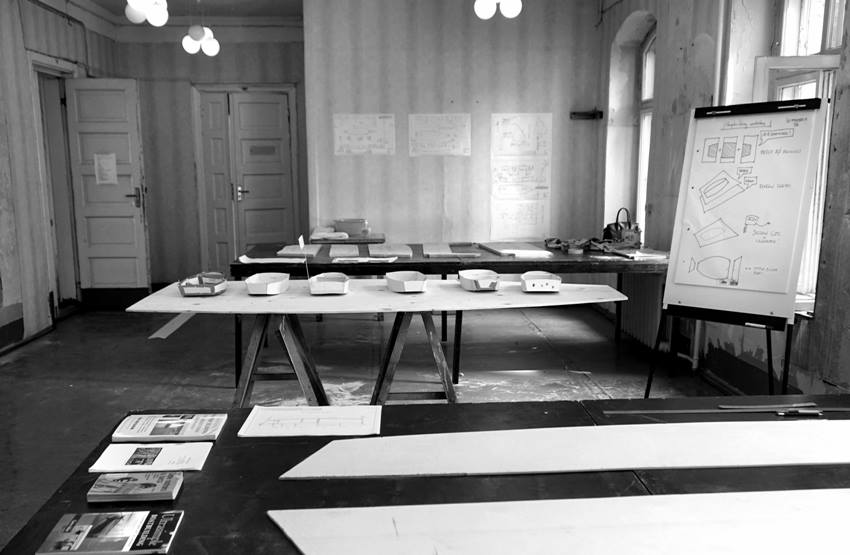 Memory of Place
Festival School Vol. 3
Riga September 3-14 2019
as part of the Homo Novus International Festival of Contemporary Theatre
Open Call
The Homo Novus International Festival of Contemporary Theatre and artist collective TAAT is looking for participants for the 3rd edition of the Festival School Memory of Place. We seek young professionals who are motivated and interested in collective practice, scenography, and encounter as a spatial experience.
We will work together designing and making HALL07 – a spatial dramaturgy for a deserted school building – which will comprise of a theatrical experience for two people who haven't met before but will encounter each other through a sequence of spaces (or scenes). HALL07 will be facilitated by the members of TAAT collective – architect Breg Horemans (NL), artist Gert-Jan Stam (DE), dramaturg Sodja Lotker (CZ), former HALL participants Ieva Gaurilčikaite (LV), Goda Verikaite (NL), scenographer Dominic Huber (CH), and will be open to the general public on 10-13 September. We will maintain and run the artwork during these days together.
School participants will also follow the festival programme, including encounters with festival artists.
Who can apply?
Young professionals from performing arts and other fields with a transdisciplinary mindset and a specific interest in the dramaturgy of space. Participants shall commit to fully participate in all school activities. The school will be conducted in English.
When and Where?
September 3 – 14 2019 in Riga, Latvia.
What we offer?
– an intense research and co-creation experience
– practical work designing and building HALL07
– access to the festival programme and encounters with festival artists
– a scholarship covering travel and shared accommodation
– collective lunch and dinner
How to apply?
Turn one A4 paper into a space for encounter.
Email the result as a one PDF page, your biography and your contact information in English to klinta.harju@gmail.com.
Application deadline is extended for artists residing in Latvia.
Please apply by 1 July 23:00.
The application deadline for international artists is closed. Thank you all for applying!
Websites
taat-projects.com
homonovus.lv
For additional information please contact School coordinator Klinta Harju at klinta.harju@gmail.com
The Festival School is an activity of the EMERGENCE platform supporting mobility, research and creation in scenography and co-financed by the EU programme Creative Europe.
Back