Latvian performance programme at Homo Novus festival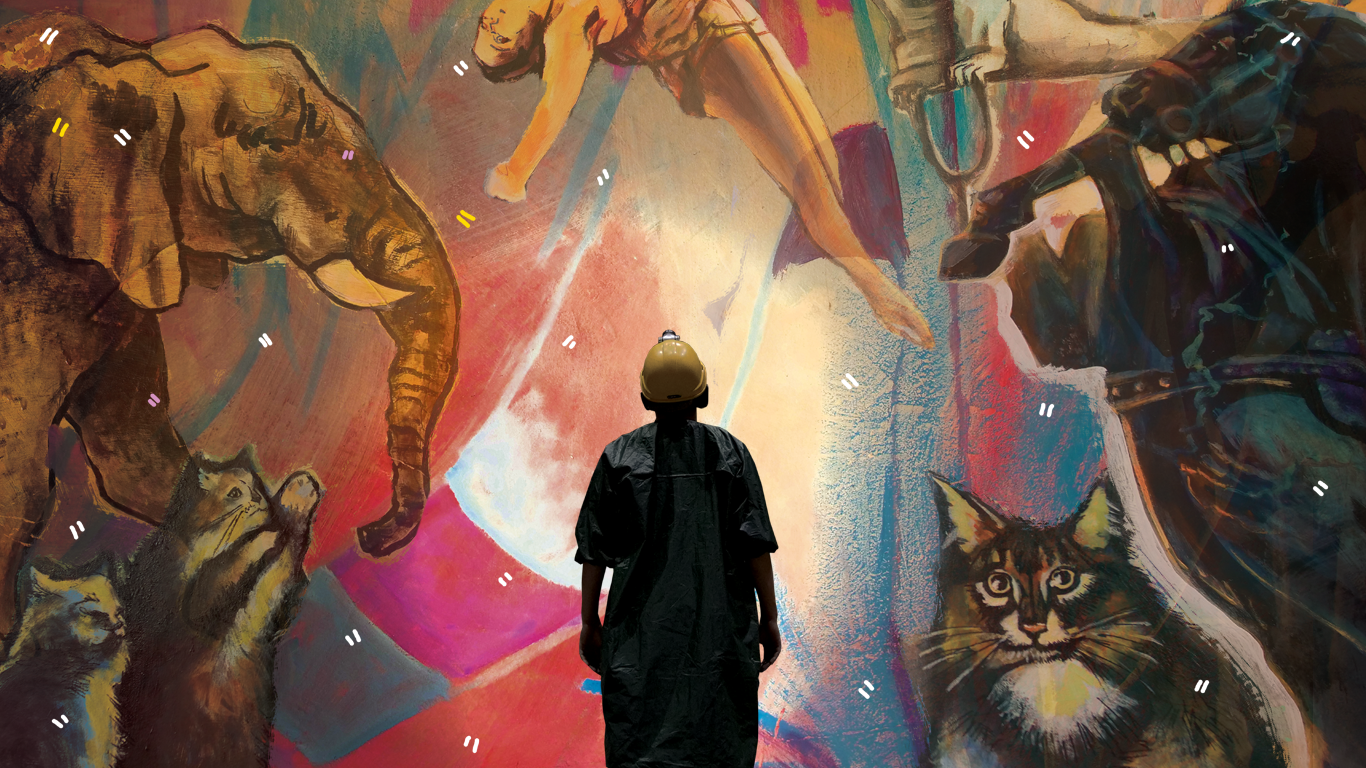 Please register online if you want to attend any of the performances of Latvian Performance Programme.
For international professional guests, the entrance is free of charge (except for Touched by Magic) but registration is required. Number of seats to some of the shows is limited, we kindly ask you to book soon!
All text based shows will have English translation.
8 September 17:00
Riga Circus, Merķeļa iela 4 (entrance from Alfrēda Kalniņa iela at the back of the building)
Wonderers
Devised, performed and produced by Kvadrifrons
Co-producer: Riga Circus
1h40, in English
Price: 9 eur, reservation required
Wonderers is an individual walk with an audio guide in the historic building of Riga Circus, one of the few original circus buildings in Europe with a 130 year long history. Based on research in the archive materials and conversations with the former Riga Circus employees, and amply infused with imagination of the young authors, the performance is an ironic ghostly story that takes spectators to the darkest corners of the circus.
Kvadrifrons is a collective of young theatre makers who studied acting together at the Latvian Academy of Culture and formed the group in 2017. The core members include Ance Strazda, Āris Matesovičs, Klāvs Mellis and Reinis Boters. Their energetic approach, fresh energy and contemporary outlook quickly got the attention of audiences. Having fund base in the now multifunctional arts centre of Riga Circus, Kvadrifrons regularly stages performances by their members, as well as collaborates with other actors and directors, addressing issues of their generation, often with humour and cheerful attitude.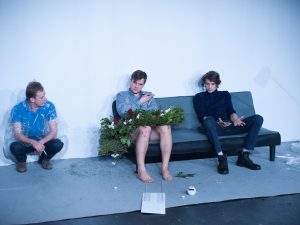 6 September 18:00
Theatre "Zirgu pasts", Dzirnavu iela 46
Hunt
Director: Elmārs Seņkovs
Performers and collaborators: Matīss Budovskis, Elīna Bojarkina, Sandija Dovgāne, Una Eglīte, Rihards Zelezņevs, Matīss Millers, Jēkabs Reinis, Varis Piņķis
Set designer: Līga Zepa
Lights: Niks Cipruss
Producer: Latvian Academy of Culture
Theatre "Zirgu pasts", Dzirnavu iela 46
2h40, in Latvian with English surtitles
Free entrance, reservation required

Hunt  was created by Elmārs Seņkovsas as a graduation work for and with this year's puppetry theatre acting students of The Latvian Academy of Culture. The performance intertwines the plot from Alexander Vampilov's play "Duck Hunting" and true contemporary stories collected by the performers. The protagonists in Hunt are the young people of today as are its performers, which creates an immediate authentic ambience on stage.
Elmārs Seņkovs is one of the most productive young directors on Latvian theatre stage. He has won numerous theatre awards in Latvia and recently was awarded the prize of Best Theatre Director in Lithuania. He often stages classical material adding his contemporary vision to it. He also teaches at the Latvian Academy of Culture and takes interest in the world view of the young people.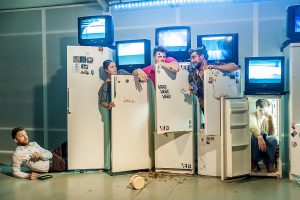 8 September 12:00
Dirty Deal Teatro, Talsu iela 1
Soul Flea Market
Director: Inga Tropa
Dramaturge: Justīne Kļava
Performers:  Ance Strazda, Klāvs Mellis, Reinis Boters, Āris Matesovičs, Igors Šelegovskis, Anastasija Rekuta-Džordževiča
Set designer: Pamela Butāne
Lights: Jānis Sniķeris
Sound: Jēkabs Nīmanis
Produced by Dirty Deal Teatro
1h30, in Latvian with simultaneous English translation
Free entrance, reservation required

The performance introduce us to six students of different nationalities living in a communal apartment in Riga, Latvia. Their destinies are not determined by their geopolitical placement between East and West, but rather by them living between unsolved conflicts of the past and obscurity of the future. The main characters build their notions of one another not in their shared everyday life experiences, but through the stories of their parents and grandparents, as well as from the populistic articles on social media. As a result, peaceful coexistence becomes almost impossible.
"Soul Flea Market" won the prize of the Performance of the Year at the Latvian Theatre Awards in 2017/2018.
Inga Tropa studied directing at the Latvian Academy of Culture, but first she got attention as a performer, working in the New Riga Theatre, as well as independet theatres of Dirty Deal Teatro and Ģertrūdes ielas teātris. As director she has created several performances for children in collaboration with Dirty Deal Teatro, gaining critical acclaim for her staging of the Latvian literature classic "The White Book" (the children jury prize at the Baltic Theatre Festival in 2014) and "Shaking Tent" (2017). Inga has also staged the first Latvian metal-opera "Kurbads. Son of Horse" (2017) with the Latvian pagan metal band "Skyforger".
After the show at 13:30 you're invited to stay for informal meeting with artists at the garden on Dirty Deal Teatro.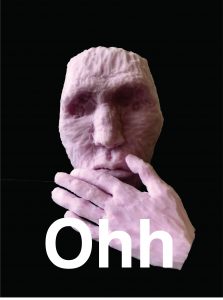 9 September 14:00
Festival Centre, K.K. Fon Stricka Villa, Aristida Briāna str. 9
Ohh (tips and instructions)
Work in Progress presentation by theatre maker Jānis Balodis
By and with: Jānis Balodis, Ieva Kauliņa, Agris Krapivņickis, Ivars Krasts, Viesturs Balodis
30min, in English
Free entrance, reservation required

Ohh is circling around weird, a little bit scary or seemingly unneeded, yet influential instructions and tips that we as makers have received in the childhood from people around us. Personal and at the same time universal moments are transformed into set of shorter and longer immersive journeys, consisting of sounds, tastes, smells and movements. It is an attempt to go somewhere with no return to meet people who are long time gone.
Jānis Balodis is a dramaturg, playwright and occasional performer whose work is characterised by his interest in current politics ans societal issues blended with his personal experience and based on a methodological research. Jānis studied dramaturgy and playwriting at the Latvian Academy of Culture, and has been working in theatre since 2009, notably collaborating with his peer, director Valters Sīlis on a number of performances that brought attention to political, economical and social issues of most recent Latvian history. Witty, sharp and yet casual, they scrutinized the institution of presidency, the Latvian state development document, the case of pollution of a local river, the myth of Latvian financial success story etc.
Currently Jānis studies at Das Theater MA programme in Amsterdam where his research is centred on the theme of darkness. He thinks that less light can be frightful, and it can also create a situation where something that is unseen during the bright exposure, becomes visible in a less amount of light or in complete darkness. His perception of darkness at the moment is expressing itself as an image of "end of everything". Yet, he asks – could this situation be a hope for an individual living here and now?
The work in progress presented at this programme is the piece Jānis presented as his graduation work after the first year of studies at Das Theatre.
10 September 16:00
Theatre Zirgu Pasts, Dzirnavu iela 46
Hand to God
By Robert Askins
Director: Kārlis Krūmiņš
Performers: Mārtiņš Gailis, Agris Krapivņickis, Alīda Pērkone, Elizabete Skrastiņa, Māris Skrodis
Set design and costumes: Laura Jančauska
Lights: Dainis Sumišķis
Producer: Latvian Academy of Culture
1h, in Latvian with English surtitles
Free entrance, reservation required

Director Kārlis Krūmiņš translated and staged this Tony award nominated Broadway's hit Hand to God, an uproarious and provocative comedy about a shy Sunday school student and his evil puppet, together with the puppetry students of the Latvian Academy of Culture as their graduation work.
Kārlis Krūmiņš has been active as director, performer, playwright and dramaturg working on stages of both National theatre and small independent venues, collaborating with directors Valters Sīlis, Vladislavs Nastavševs and others. He has staged performances for young audiences and also works as a drama teacher with youngsters.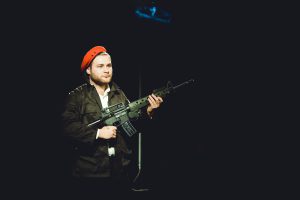 10 September 19:00
Dirty Deal Teatro, Talsu iela 1
Being a Nationalist
Written by Matīss Gricmanis
Director: Valters Sīlis
Performers: Jānis Kronis, Āris Matesovičs, Ance Strazda
Set designer: Uģis Bērziņs;
Light designer: Lauris Johansons
Producer: Dirty Deal Teatro
1h30, in Latvian with English surtitles
Free entrance, reservation required

In the world of a nationalist the interests of the state are more important than the interests of one's own. Friends are the people who think in the same way, and are not being interested in the little everyday problems or worldly goods. Enemies are many, but they are well known. The true values are going to rise once again, despite the fact that in the materialistic world of today they have lost their value. The true patriots should not obey the government that surrenders to different international organisations. To live in this world that is full of challenges, one must firstly wake up him/her self to then wake the Latvian nation. This is a story of how the play's author Matīss Gricmanis went on to work as an assistant to a well-known nationalist depute in the Latvian parliament.
Matīss Gricmanis is a playwright and dramaturg who writes for theatre, film and television. He got involved into politics at very young age and later transformed this experience into the coming of age play "Being a Nationalist". His interest and knowledge in politics and history has also manifested in his scripts for TV. In 2018 Matīss won the competition of the new dramaturgy festival Versmė by Lithuanian National Drama Theatre with his play "Narrow Margins of a Normative Lifestyle", based on diaries of a homosexual man living during the Soviet regime Latvia. Valters Sīlis is one of the most active directors of  the young generation who has staged performances in Latvia, Lithuania, Estonia and Italy. He works with both contemporary plays and devised theatre, turning attention to the complexity of human experience with a warm compassion for outcasts, marginal and vulnerable individuals.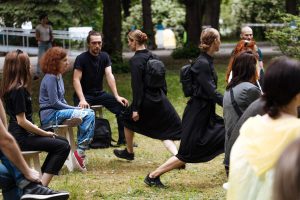 7 September 20:00-23:00
Āgenskalns market, Nometņu iela 64
12 September 18:00-20:00
Tallinas iela 10
Labrys
Choreographers, set designers, performers Krišjānis Sants, Ieva Gaurilčikaite
Music: Jēkabs Nīmanis
Programming: Pāvils Jurjāns
Producer Ieva Ozoliņa, Choreographer's Association
1h, to be repeated in loop twice, audience can come and go as they wish
Free entrance, reservation required
The performance Labrys represents an effort to create a mythological architectural structure, a labyrinth, with the help of movement. It challenges the limits of its performers' physical abilities, confronting their bodies with a concept created by the mind. During the performance, the dancers' bodies and minds must constantly work together to perform mathematically complex combinations for the construction of the labyrinth.
Krišjānis Sants and Ieva Gaurilčikaite has worked together for the last few years on a hybrid form of choreography and scenography. After having studied dance in Latvia, Belgium, Scotland and Israel, they both continued education in MA programme of set design in Riga. Their current focus is on space as yet another performer, while also researching ways of engaging with audience's perception. As performers, Krišjānis and Ieva collaborate with Heine Avdal and Yukiko Shinozaki.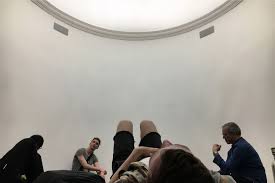 5-13 September (closed on 9 September) 14:00-18:00 
Sporta iela 2
Z R w h d Z. Riga
Authors: Krista and Reinis Dzudzilo
Composer: Krists Auzinieks
Producer: New Theatre Institute of Latvia
Presenter: kim?
Free entrance, no reservation required
The immersive installation Z R w h d Z was created for the Prague Quadrennial 2019 by Krista and Reinis Dzudzilo, a duo of young Latvian stage designers / visual artists whose work is characterized by purity of space and clarity of idea. The artists say: "Z R w h d Z is like a formula, a definition of scenography. It is like the golden ratio that allows us to advance towards the perfect space. The acronym comes from the Richard Wagner's last opera Parsifal, "Zum Raum hier wird die Zeit", which translates as "Here time becomes space". These two pillars, Time and Space, are the two legs on which scenography moves." The exibit received Prague Quadrennial 2019 award for the best curatorial concept: "This pure and elegant exhibition demonstrates an excellent execution of a curatorial vision which took inspiration from classical opera and transformed the idea into a contemporary installation of time, space and music."
Krista and Reinis Dzudzilo has created set design and costumes for more than 20 performances in Latvian theatres and opera, collaborating for extensive periods with directors Elmārs Seņkovs and Viesturs Kairišs.  For their visually pure, minimalistic, higly symbolic and intense work they have received several Latvian Theatre Awards. Dzudzilo have participated in group exhibitions and presented solo shows. In 2017 Homo Novus festival they staged their first theatre production "Pathetique. On visible language".
Back