LATEST. Contemporary Estonian theatre programme in Riga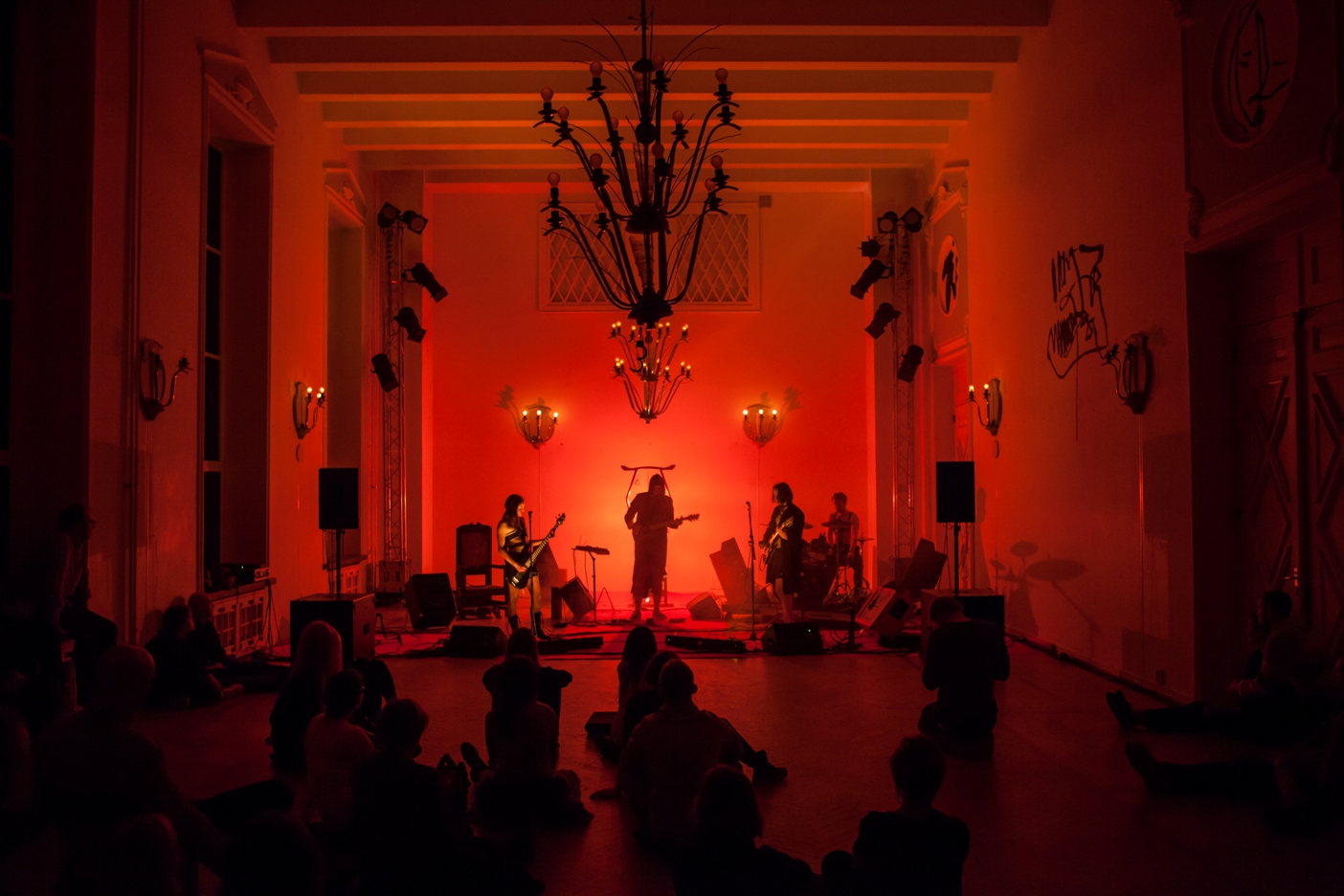 We have many things in common with our neighbours Estonians but surprisingly enough this does not apply to contemporary performing arts. Estonians are said to be quiet and reserved, yet their theatre is the most open, daring and passionate in the region and possesses an inexplicable dark and strong energy. Figuratively speaking, it is like a true Estonian black balsam…
During the month of Estonian independence from February 15 till 18 we invite you to discover the particular world view and stand on the socio-political issues of the Estonian performing artists in the theatre programme LATEST. The Latvian theatre programme will be presented in Estonia in November 2018.
In the centre of the LATEST programme is a new collaborative work "The First to Leave" by eight Latvian and Estonian artists. Inspired by the history of Livs or Livonians, a people indigenous to the coast of Latvia, it takes a look at the disappearance of the Livonian language and people in the context of Latvian and Estonian statehood. The guest performance programme of LATEST includes a pre-premiere of "Workshop" made in collaboration by three brilliant artists Juhan Ulfsak, Mart Kangro and Eero Epner, two solo pieces – "Physics and Phantasma" by Iggy Lond Malmborg and "10 Journeys to a Place Where Nothing Happens" by Maike Lond Malmborg, as well as two productions from the 2017 recipient of European Theatre Prize for New Theatrical Realities – Theatre NO99  – "Dreamers" by Juhan Ulfsak and the film "Ash and Money" by Ene-Liis Semper and Tiit Ojasoo.
Tickets for LATEST performances are on sale at Biļešu paradīze.
LATEST festival pass includes all performances for 50 eur (30 eur for students, pupils, pensioners, people with disabilities) and is available at our office on Miera iela 39-2.
Reduced tickets for theatre professionals: "First to Leave" and "Dreamers"- 10 eur, the rest of the programme – 7 eur (students – 7 eur to any performance).
Festival pass and professional tickets available only at the New Theatre Institute. Info and bookings: +37167228477, contact@theatre.lv
LATEST is a collaboration of the New Theatre Institute of Latvia and Kanuti Gildi SAAL and is a part of the centenary celebration programmes of Latvia and Estonia.
Co-funded by the State Culture Capital Foundation, the Ministry of Culture of the Republic of Latvia, Estonia 100 committee.
Supported by the Latvian Academy of Culture and Eduarda Smiļģa Theatre museum, Theatre "Ģertrūdes ielas teātris", Valmiermuiža Brewery, Lux Express, arterritory.com
Back