Magic Carpets residency in Riga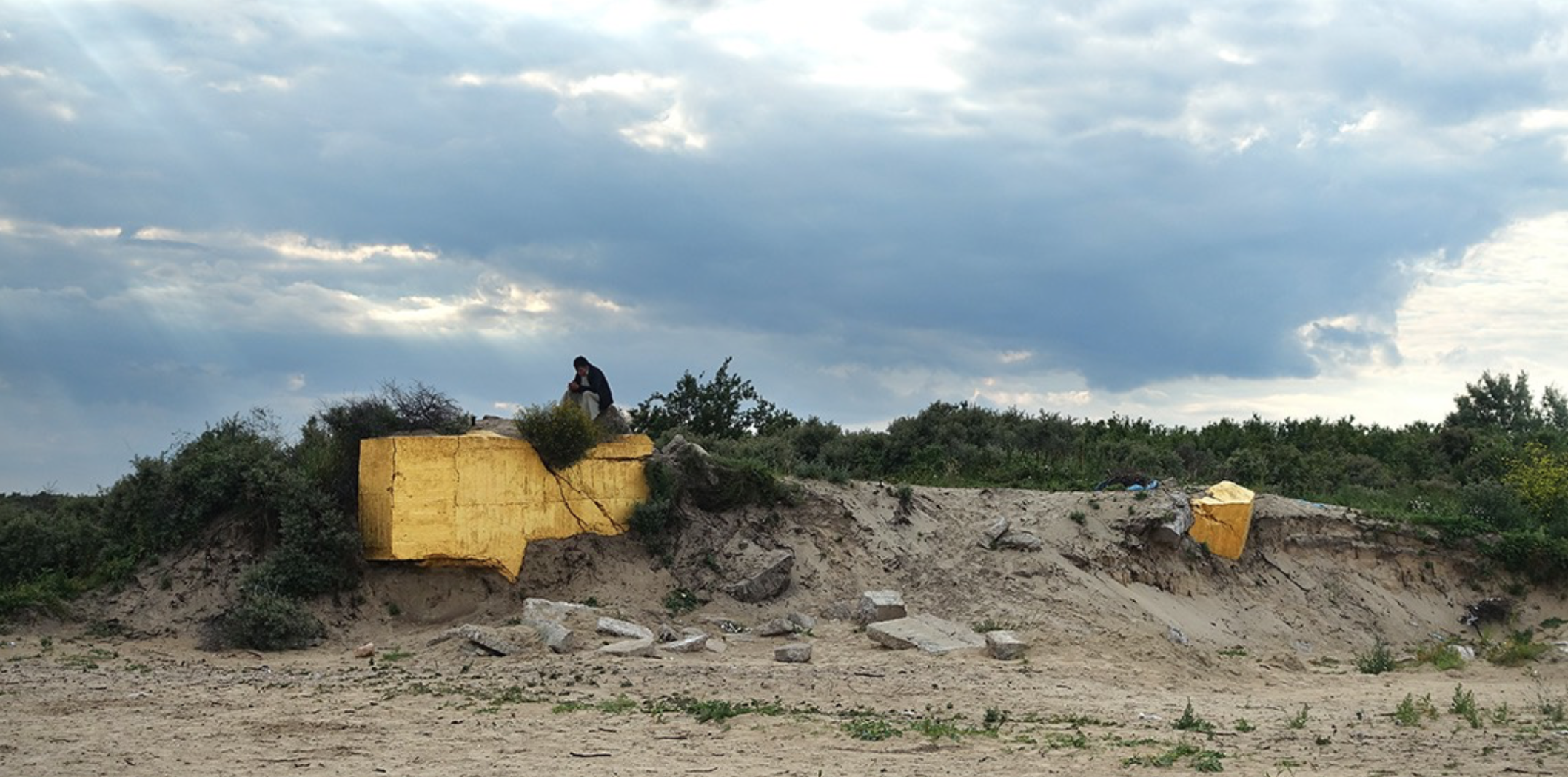 From June 4-30, 2018 the New Theatre Institute of Latvia organises an international residency for five emerging Latvian and international artists as part of Magic Carpets platform's activities. During the residency theatre director Māra Gaņģe, video and performance artist Kate Krolle, scenographer Krišjānis Elviks, UK-based sound artist Jonathan Law and Italian site-specific installation artist and scenographer Gian Maria Tosatti will investigate and work in Riga's public space.
Public space is for negotiating the interface between homes, businesses, institutions, and the bigger world. The public space in Riga is becoming smaller. Formally it belongs to every citizen but in reality it seems that people here don't consider public space as their own. One might get the notion that public space in Riga is owned by a small group of individuals who have the power to influence the way how the common areas are being changed. Any "free space" is most likely being transformed into a parking lot or supermarket, trees are being taken down, cars dominate in the city and people work their way around the parked vehicles. People live together yet without really meeting each other.
Together artists will look at the following questions – why Riga inhabitants don't consider public space as their own? Who actually owns the public space? Are we afraid to share the space with strangers? Is it possible to create a new space together and what would be the artist's role in it? 
During the residency artists individually and together with experts will intervene and experiment with the public space of Riga collaborating on their way with with director Krista Burāne, architect and activist Oto Ozols, dramaturg Thomas Frank (Leipzig) and artist and curator Teja Reba (Ljubljana). The results will be presented to wider public at the end of June. In August artists will return to Riga to create a multimedia performance that will combine practices of theatre, scenography, visual art and sound art.
Magic Carpet artists in Riga residency
Māra Gaņģe (1988) is Latvian theatre director who works with puppet theatre and creates her own puppets. She holds a MA in Theatre Art and continues to develop her unique puppet theatre language, including experiments in blending contemporary dance and puppetry. Gaņģe is interested in visuality and visual theatre, as well as puppets and materiality — from the inanimate objects to the materiality of human body. She currently leads physical and experimental theatre workshops with visually impaired people in collaboration with the Latvian Union of the Blind, and continues her research in creating a theatre experience for and with blind people.
Krišjānis Elviks (1992) is a Latvian scenographer, costume and light designer, performance and visual artist. He is interested in humans, humanity and society and emphasises the importance of time and space. In his work Elviks explores topics of tolerance, hate, sexuality and religion by using different elements of provocation, irony and crossing boundaries of conventional values and norms. In 2017 Elviks received Ināra Tetereva Art scholarship and had his first solo exhibition show "Cuntemporary".
Kate Krolle (1984) is Brussels based Latvian artist who works with various media and examines the relationships between nature and human life, experiences and primal instincts. Her works usually result in objects, installations, video and theatre. She has graduated from Le Fresnoy post-graduate art and audiovisual research center where she received the "Les amis du Fresnoy" award. Krolle's work has been featured in group and solo exhibitions in Latvia, France, Belgium, Germany, Spain, Estonia, Finland, and she has been nominated for the Latvian art award "Purvītis prize" twice.
Jon Law (1986) is UK-based musician and sound artist who creates immersive sound installations and performances that make extensive use of field recordings and room tones. His works are often realised in unconventional sites because of his practice of recording, manipulating and re-introducing field recordings into their space of origin. Law holds MA in Fine Art and his practice is highly collaborative, working with visual artists to probe the fertile territory between sonic and visual arts, and these collaborations all have a site-oriented approach. Since 2014 his performances and artwork have been featured in several group and solo exhibitions in the UK, Ireland and Italy.
Gian Maria Tosatti (1980) is an Italian artist who creates site-specific installations. Tosatti made his first steps into the art world at the Centre for Theatrical Research and Experimentation working on performances, but later undertook an artistic research between architecture and visual arts which inspired all his subsequent works resulting in site-specific installations. His projects usually are long term investigations on specific topics related to the concept of identity from the political and spiritual standpoint. Tosatti is also a journalist and he writes essays about art and politics. His work has been featured in solo and group exhibitions in Italy, the USA, Cuba and Israel. Tosatti has won several art prizes and his exhibitions have been critically acclaimed by art magazines ArtReview, Domus and Artribune.
The residency is a project of the New Theatre Institute of Latvia and part of "Magic Carpets" platform activities. Co-funded by the Creative Europe programme of The European Union and State Culture Capital foundation.
Photo: Gian Maria Tosatti "New Men's Land (Star)" (2016)
Back