I, Consumer. Shopping, the Climate and Us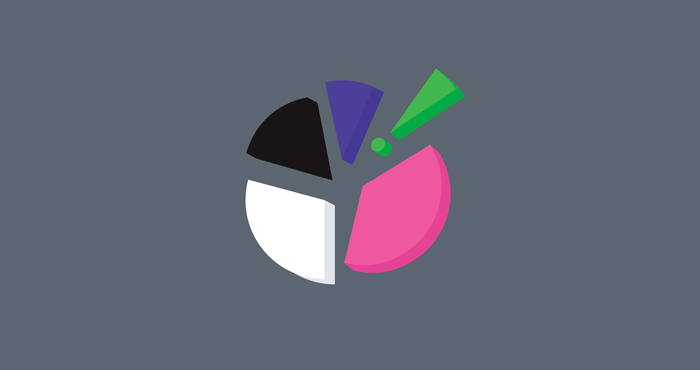 The international symposium "I, Consumer. Shopping, the Climate and Us" organised in collaboration with British partners takes place on September 26 and 27, 2014 at Spīķeru Concert Hall in Riga. The two-day event is gathering more than 50 artists and experts from Latvia, Lithuania, Estonia, Finland, Norway, the Netherlands, Canada, Ukraine and Belarus to explore the relationship between consumerism, climate change and well-being and to look at how to get off the treadmill of consumption.
The symposium will be concluded with lecture – performance  "Everything I Bought and How It Made Me Feel" by Scottish artist Harry Giles and the public discussion, which is free of charge.
The programme of symposium is conceived in close collaboration with the British Art and Climate organisation, TippingPoint, and co-author of "The New Materialism", Ruth Potts. It is part of the programme of Riga 2014 – European Capital of Culture and one of the activities of the European network IMAGINE 2020: Art and Climate Change supported by the EU Programme Culture. Symposium is financed by the British Council Latvia, the Ministry of Culture, Culture Capital Foundation, Foundation Riga 2014 and Riga City Council.
The symposium is taking place on September 26 and 27 from 10am till 7pm. The working language is English.
Consumer_Programme_ENG – pdf
Methodology
The symposium will use the highly-effective methodology developed by the TippingPoint combining a range of elements such as keynote speeches, active exercises, open space sessions and group work that keeps the level of engagement and energy high and helps to explore the complex dynamics of consumerism and its impact in a creative way.
Theme
"To be radical", said Karl Marx, "is to grasp things by the root". We believe that by bringing artists and experts together and exploring the core issues of consumerism we will come up with new ideas and responses to a range of social and ecological challenges from climate change and resource depletion to inequality locally and globally.
We have created a global society and economy based on the aspiration, acquisition and ultimate disposal of manufactured 'consumable' products: our economies, locked in to the idea of the possibility of endless economic growth, depend in it. The cycle of replacement and renewal gets increasingly fast as technology, innovation and fashion renders yesterday's stuff less desirable and built in obsolescence renders yesterday's novelty useless. This accelerating goods train has significant impacts on the availability of the world's natural raw materials, our energy consumption and impact on the climate and the amount of waste and pollution we create.
We all know that we can't keep shopping until the end of time. We also know that the fleeting sugar-highs of consumption don't last. We want to take a fresh look at how and why we came to fill the world full of stuff and what to do about it. We will explore our love affair with material possessions, how we came to believe in shopping, who told us it was good in the first place and, ultimately, how we move from passive consumers to active creators of our own lives. By doing this, we believe, we can significantly accelerate the transition to a world where we can all live well without stretching the Earth's resources beyond breaking point.
Experts
Ruth Potts holds the MA in Economics for Transition from the Schumacher College, UK. She has been the communications manager for the new economics foundation running the campaign of "The Great Transition" report. Ruth is the co-author, with Andrew Simms, of a pamphlet called "The New Materialism" and founder of Bread, Print and Roses. Ruth is developing the Symposium programme and will introduce the ideas of the New Materialism.
Peter Gingold founded TippingPoint, network-based organisation aiming to be a 'connector' of the arts and climate science worlds, in 2005, since when 2 and 3-day events have been held in five continents. He has had a very varied career, working in charities, as an entrepreneur, as a management consultant, and in a variety of capacities in the arts. Peter is consulting the Symposium and will be a moderator of the event.
Richenda Macgregor is an Artist working in the field of Art and Ecology. She runs 'the pottingshedworkshop' and is working on a community/research project called 'out of this earth.' Richenda co-designing a new apprenticeship programme, 'The craft revolution, from passive consumer to active creator' which will run at Schumacher College from 2015.  Her original practice is as a Maker of 'things' and she divides her time between making in my studio and working as a teacher and facilitator at Schumacher College. Richenda is helping to design the programme and will be moderating the event.
Lucy Neal is a theatre-maker and writer, interested in celebratory events as a catalyst for change. Her current project, Playing For Time – Making Art As if the World Mattered, is a handbook of creative practices that inspire the shift to a more ecological age and is to be published in March 2015 by Oberon Books, supported by the Arts Council, Transition Network and the Arvon Foundation. Co-founding director of the London International Festival of Theatre (LIFT) for twenty-five years, she is Happiness Associate on the UK's Happy Museum Project; co-author of MMM's Sustainable Ability and co-convenor of The Case for Optimism. She has been actively involved in the Transition movement since its beginnings, and co-founded Transition Town Tooting in 2008 where she co-ordinated the community celebration The Trashcatchers' Carnival in July 2010. Rites of passage and ceremony interest Lucy as ways of marking and even accelerating the great transitions of our lives. She is co-author of The Turning World – stories from the London International Festival of Theatre (Gulbenkian) and was awarded an OBE in 2005 for services to drama.  www.lucyneal.co.uk.
John Barrett (by Skype) is a Professor in Ecological Economics at the Sustainability Research Institute, University of Leeds. John's research interests include sustainable consumption and production modelling, carbon accounting and exploring the transition to a low carbon pathway. These key areas of research have involved the building of global trade models to understand the embodied carbon emissions in goods and services. John is a regular advisor to the UK government and was a lead author for the IPCC 5th Assessment for Working Group III. John is also a member of Climate Strategies, a not-for-profit organisation that provides world-class, independent policy and economic research input to European and international climate policy. John will speak about the climate impacts of consumer culture.
Tom Crompton (by Skype) has worked in the environment movement for fifteen years. For the first ten, he worked on environment policy, but now he works with social psychologists and political scientists to explore the cultural values that underpin public expressions of social and environmental concern. Tom holds a doctorate in evolutionary biology from the University of Leicester. He is author of "Weathercocks and Signposts: The Environment Movement at a Crossroads" (2008), "Meeting Environmental Challenges: The Role of Human Identity" (with Tim Kasser, 2009) and "Common Cause: The Case for Working with Our Cultural Values" (2010). Tom will speak about psychological impacts of consumerism.
Santa Margeviča holds an MA in Social Anthropology from the University of Latvia and BA in Arts from the Latvian Academy of Culture (program Culture Sociology and Public Relations). She is exploring contemporary Latvian society in the context of consumer culture. In her bachelor thesis was Transformation of Consumer Society in Latvia: Sociological Analysis she described dynamics and hallmarks of consumer society in Latvia starting from 70's and 80's. For master thesis Treading on One's Own path: System and Practices of Alternative Living in Latvia Santa investigated a network of youngsters, their problematic relations with contemporary reality grounded in consumer culture, and their intentions to create alternative living practices.
Andrew Simms (by Skype) is the author of several books, including Ecological Debt, The New Economics and the bestselling Tescopoly. He is the chief analyst on the environment at Global Witness, a Fellow of nef (the new economics foundation) and was nef's policy director for over a decade, founding its work programme on climate change, energy and interdependence. He trained at the London School of Economics and was described by New Scientist magazine as, 'a master at joined-up progressive thinking'. He is on the board of the Transition Network. Andrew will speak about new economic alternatives.
Back