Garden Affairs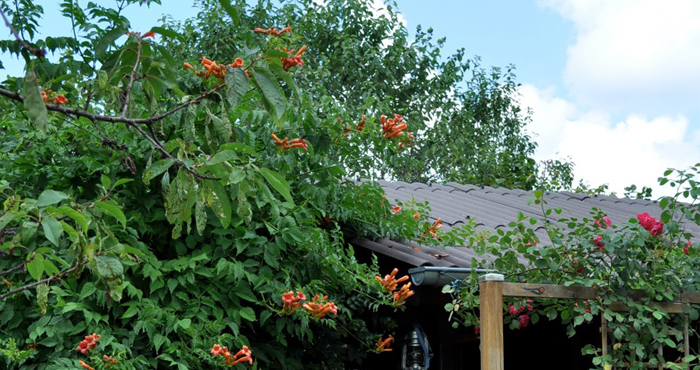 Katrīna Neiburga (Rīga) and Christine Umpfenbach (Munich)
Garden Affairs
Video installation
In Russian, Latvian and German with English subtitles
Ģertrūdes ielas teātris, Ģertrūdes iela 101a
December 3rd, 4th, 6th, 15.00-19.00
December 5th, 18.00-20.00
Entrance free
The installation is a part of the artistic programme of the International Forum "100% CITY" – the closing event of the initiative 'Global City-Local City' realised with the support of the European Commission programme "Culture". Produced by SPIELART festival Munich.
"Garden Affairs" is a final stage of the research done by Katrina Neiburga and Christine Umpfenbach in the allotment gardens in Riga and Munich. Latvian, Russian and German gardeners address each other through the eye of the camera to discuss local problems, develop global dreams, and pose everyday questions.
How can one move a garden house from one side to the other when authorities force one to give up the garden plot?
Are the rules in German garden plot communities really so strict?
Do you have problems with snakes when you eat salad?
What is your favourite recipe with vegetables from your own garden?
Did the first Christmas tree really come from Latvia?
Why do German gardeners love garden gnomes so much?
Katrīna Neiburga is video artist and scenographer from Riga, Latvia. She interweaves documentary material and fiction in her video art. Her stories are based on personal experiences and frequently deal with – in addition to the grand themes of loneliness and love – the social role of women. She creates critical commentaries on modern society with cultural/historical references. She discovers her stories in people with curious interests, unusual professions, and coincidental acquaintances.
Christine Umpfenbach is a freelance director from Munich. She studied set design at the Academy of Art Berlin and direction at Goldsmith's College in London. Her work is devoted to documentary theatre and deals with social realities, in particular the subjects of migration, work, and the city. She discovers the performers for her projects, who are amateurs for the most part, during her long preparations and thorough research.
Back