carry on in Rucka artist residency centre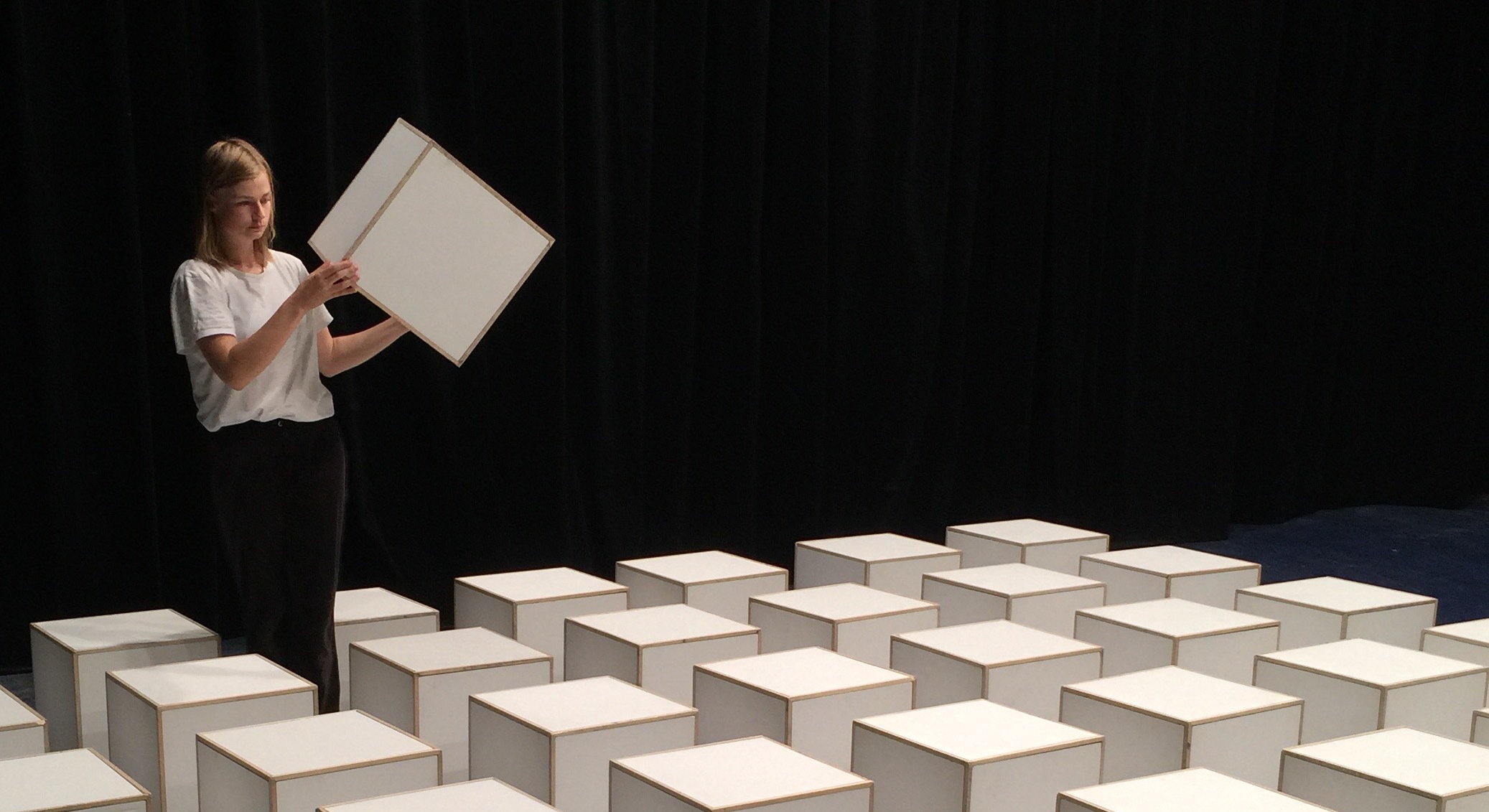 "carry on"
Haine Avdal / Yukiko Shinozaki (NO/BE/JP) in collaboration with Elīna Lutce (LV)
Performers: Heine Avdal, Agate Bankava, Taisija Frolova, Yukia Hashimoto, Elīna Lutce, Alise Putniņa, Krišjānis Sants, Yukiko Shinozaki
Production: fieldworks vzw, Heine Avdal
Co-production: STUK (Leuven), Pact Zollverein (Essen), NTO Offside (Tokyo)
With the support of: Norsk Kulturråd, Vlaamse Overheid, Vlaamse Gemeenschapscommissie
Saturday 27 February
Entrance between 17:00 and  18:00. Spectators will be taken on a guided tour in small groups as soon as they arrive.
Rucka artist residency centre in Cēsis Piebalgas street 19
Free admission
"In their very intimate and playful performances the Japanese artist Yukiko Shinozaki and Norwegian artist Heine Avdal create dream-like, absurd in-between worlds by means of subtle shifts in reality." ibseninternational.com
"carry on" is the latest work by Heine Avdal and Yukiko Shinozaki. It is an intriguing performance-installation that each time is presented in a very different way depending on the place, be it the contemporary arts museum in Leuven or a huge culture complex in Tokyo. Now in collaboration with Latvian choreographer Elīna Lutce, it will be developed in Rucka artist residency centre in Cēsis and presented only once on February 27. The visitors will be invited on a walk in Rucka manor house where objects, sounds and live interventions will guide them through the undiscovered spaces in the building and help to find remainders of former actions while leaving traces of their own.
Choreographers and performers Heine Avdal and Yukiko Shinozaki are based in Brussels where they work under the collective name "fieldworks". Heine Avdal studied dance, choreography and video art at the Oslo National College of the Arts and at P.A.R.T.S. in Brussels. Yukiko Shinozaki first trained in classical ballet in Tokyo and later studied contemporary dance and psychology in USA and worked as a performer in New York. They met when they both joined the company  Damaged Goods run by the radical American choreographer Meg Stuart. Since 2000 Heine Avdal and Yukiko Shinozki have been working together and have created more than 15 different projects, often collaborating with various artists. They create performances, installations, video works and interventions for stage and for non-theatrical environments, infiltrating discreetly into the everyday reality. The works by "fieldworks" characteristically use playful, mute communication that brings spectators into an unusual and poetic world.
In 2015 "fieldworks" presented the performance "distant voices" in the International festival of Contemporary Theatre Homo Novus in Riga.
Elīna Lutce studied dance and choreography in Riga. After the graduation of the Latvian Academy of Culture in 2011, she has collaborated with theatre directors Elmārs Seņkovs and Viesturs Kairišs on several notable theatre productions. Elīna's latest solo work "Corpus" has been created in collaboration with visual artist Krista Dzudzilo. As a performer Elīna took part in the series of Dance Moves Cities project organised in 2014 by the New Theatre Institute of Latvia where she worked with choreographers Koen Augustijnen, Willi Dorner and contact Gonzo.
Photo: Eivind Seljeseth
---
The residency and performance in Rucka is an activity of the project "Regions.Art.Nature" (EEZLV04/GSKA/2013/04) which is financed by  a grant of 54028 EUR from Island, Lichtenstein and Norway via the EEA Financial Mechanism. The project aims to enhance the artistic exchange among Latvia, Norway and Iceland, and facilitate the development of residencies and artistic activities in rural regions of Latvia.
Back