Call for workshop Collective Dramaturgies in Riga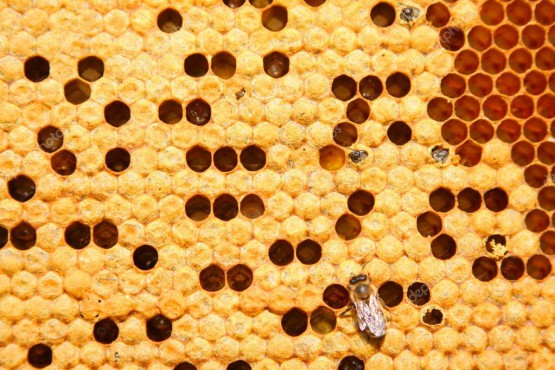 The workshop "Collective Dramaturgies" is aimed at young dance makers from Latvia, Estonia, Lithuania interested in collaborative working methods and dramaturgical thinking as a tool and process that can fuel creation.
Starting from the viewpoint of dramaturgy as a creative process, in this workshop we will look into collectivity and artistic collaboration drawing inspiration from biological systems such as bee colonies, tentacle beings, viruses and one-celled organisms. We will explore these co-creation processes and how their tactics can feed creativity and the emergence of a work which is different than plotting out of an artwork beforehand.
The workshop will run three full days and consist of working in the studio, reflection and imagery sessions.
Collective Dramaturgies
workshop on dramaturgy in dance led by Aujke Verhoog (Amsterdam) and Mala Kline (Brussels/Ljubljana)
May 11-13  Riga
Workshop times: 9.30-16.00
In English
We are looking for young dance artists and dramaturges with an experience of having made at least 1 professional work.
There is no participation fee, but the participants are asked to cover their own travel and accommodation costs.
Please apply by sending a short biography and your motivation for this workshop to laura@theatre.lv
In total 10 participants will be selected. The deadline is May 6.
Aukje Verhoog received a masters degree in Theatre Studies at Utrecht University (NL) in 2011. Her research on an aesthetics of duration in performance works was nominated for the 'Theaterscriptie prijs', a yearly award for the best Dutch MA thesis within the theatre studies field. She has been curator of the SPRING Academy programme for. SPRING Performing Arts Festival in Utrecht(NL), has worked as a dramaturge for a.o. Bellevue Lunchtheater (NL), De Hollanders (NL) and Alexander Giesche (DE). Since 2017 Aukje is the artistic director of Amsterdam Fringe Festival.
Mala Kline is a Slovenian performer, choreographer and writer based in Brussels. She holds MA in theatre (DasArts, Amsterdam) and PhD in philosophy (UL, Ljubljana). She is currently an artistic researcher at a.pass research centre in Brussels and a volunteer post-doc researcher at Faculty of Arts and Philosophy (Ghent University) and part of S:PAM research centre in Ghent. Mala is a certified practitioner and teacher of Saphire™ imagery and dream work by Catherine Shainberg and the School of Images (NYC).
The workshop is organized by the New Theatre Institute of Latvia as part of [DNA] project.
Co-funded by the Creative Europe programme by the European Union and State Culture Capital Foundation.
Back