Artificial aliens, and their unplanned pregnancies (or) We are all Fausts, and we don't know what we're doing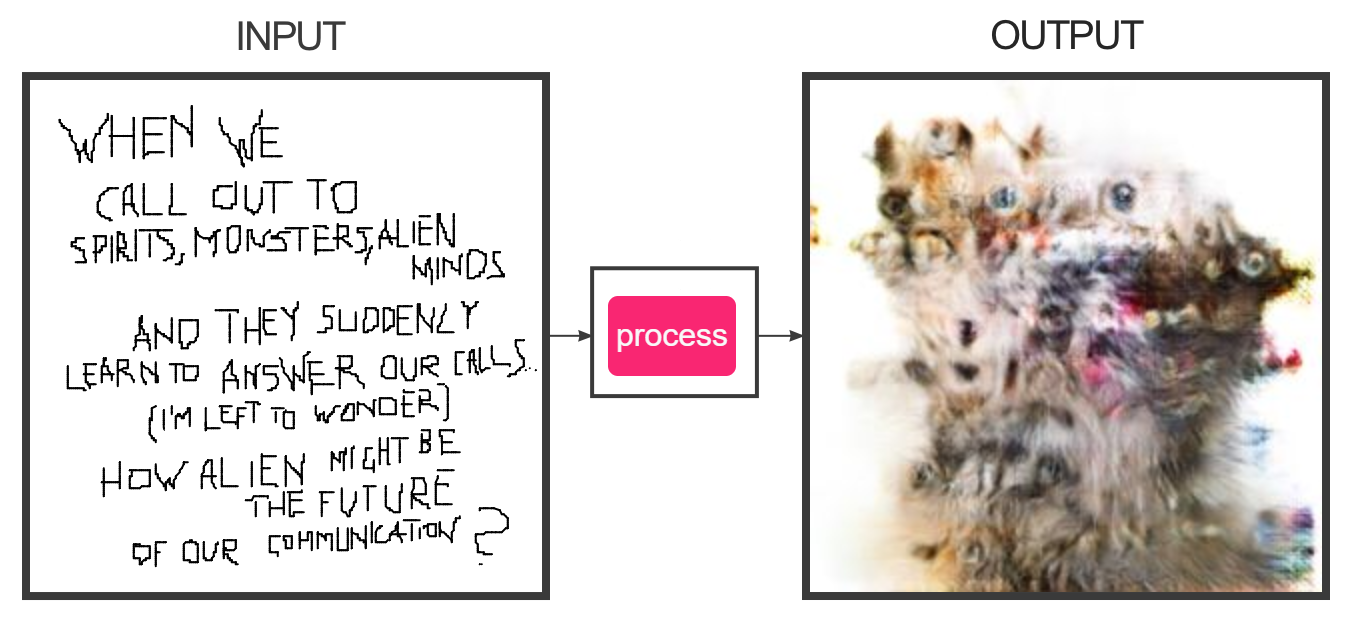 This is a story. Also, a tour… well, kind of. Whatever it is, it will lead you all the way down, down into the digitally networked depths, swarming beneath us. Within these depths, I will show you creatures who barely exist, but exist nonetheless: The gargantuan collaborations of algorithms, and the life we're semi-accidentally producing. 
Yes, I would call them life. For who has the final word on what's life? When millions of minds feed these networked labyrinths, without even knowing how they are made to collaborate, some very complex and strange beings are born. Minotaur engines? Babies of Blind Idiot Gods?
Call them what you may, such Leviathans do already exist — and like an explorer, arriving back feverish and travel-worn, babbling about fantastic lands beyond, I will prove it to you…
Well, at least I'll try. It will be up to your imagination to take the final leap.
A storytelling session "Artificial aliens, and their unplanned pregnancies (or) We are all Fausts, and we don't know what we're doing" by Pekko Koskinen / Reality Research Centre on 30 May, 19.00 at Kaņepes Kultūras centrs, Skolas st. 15. The event is in English, free admission.
Over 20 years Pekko Koskinen has designed interactions and realities of digital and real life games, his works have included fictional religions, social forms, conceptual tools and self-designs. Pekko has moved from digital game research labs to indie-game startups to art. He designs reality into modified, playful structures, experimenting with various forms of everyfay life. Sometimes these designs get attributed as art and presented in several institutions such as Athens and Mercosul Biennials, Volksbühne, NY MoMA. He is currently one of the research area admins for the Reality Research Center; a core member of YKON (a Helsinki-based non profit art organisation and advocacy group for utopian thought); a director of design at Robin Hood Servies; and the co-founder and designer for the Economic Space Agency where  he is looking at the design of P2P finance as a terrain for new human interactions.
The talk is part of Theatre Expanded project organized by the New Theatre Institute of Latvia in collaboration with Vaba Lava in Estonia and with the support from The ERAF Central Baltic Programme 2014-2020, the Ministry for Environmental Protection and Regional Development and State Culture Capital Foundation.
Back